JLL study reveals 30,501 out of 44,032 units fall in this ticket size.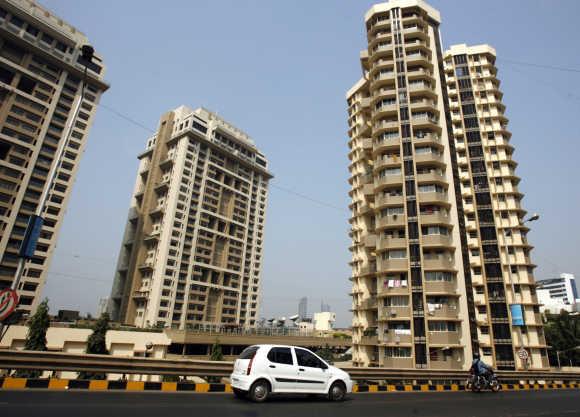 Nearly 70 per cent of unsold homes in Mumbai are priced at about Rs 1 crore (Rs 10 million) each.

This is one of the major reasons why residential real estate is not picking up, says a new study.
According to the study, by property consultant Jones Lang LaSalle (JLL), 30,501 out of 44,032 units fall in this ticket size.
With an average annual income of Rs 7.5 lakh, a Mumbai resident will take 13 years to pay for a house costing Rs 1 crore. He will take 27 years to pay for a unit costing Rs 2 crore (Rs 20 million), the study noted.
The study also said 83 per cent of the new launches in the second quarter of 2015 are priced at Rs 1 crore each.
"Although the share reduced from 90 per cent at the end of the first quarter in 2015 as some of the new launches were in suburban locations, it has come at a time when the residential real estate sector in Mumbai hit a plateau in terms of capital value appreciation and sales," said Ramesh Nair, COO at JLL.
According to him, only a fraction of residents in the city can afford ticket sizes of Rs 1 crore and above.
He, however, added that there would be a marginal uptick in future launches. The study noted that among the new launches, only 3.21 per cent are in the Rs 31-65 lakh range. There's none under Rs 30 lakh, it added.
"Compared to pan-India figures, the numbers are highly skewed towards the higher ticket sizes in Mumbai. Very few units in the affordable range were available from all these launches and mostly were in the suburban locations. Even if the overall inventory is considered, there is very little stock in the affordable range (Rs 65 lakh and below) in the city," said Nair.
70% of unsold homes in Mumbai are priced at Rs 1 crore each In a bid to suit most home buyers' budget, developers have been steadily reducing average unit sizes over the past few years, JLL said.
The average unit sizes in Mumbai have been the lowest among Indian cities.