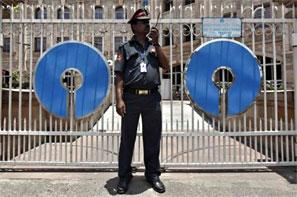 Banks exempted from CRR/SLR/PSL requirement on long-term funds raised for infrastructure lending
Budget 2014-15 Analysis
Budget Provisions
Allocated Rs 11200 crore for recapitalization of Public Sector Banks to help them maintain comfortable level of CRAR in compliance with Basel-III norms.
Under Basel-III norms, there is a requirement to infuse Rs 2.4 lakh crore as equity by 2018 in public sector banks
While preserving the public ownership, the capital base of banks proposed to be raised by increasing the shareholding of the people in a phased manner through the sale of shares largely through retail to common citizens of this country
Examining to give greater autonomy to the banks while making them accountable
Time bound programme as Financial Inclusion Mission to be launched on 15 August this year with focus on the weaker sections of the society
Banks to be encouraged to extend long-term loans to infrastructure sector with flexible structuring
Banks to be permitted to raise long-term funds for lending to infrastructure sector with minimum regulatory pre-emption such as CRR, SLR and Priority Sector Lending (PSL)
RBI to create a framework for licensing small banks and other differentiated banks
Differentiated banks serving niche interests, local area banks, payment banks etc. are contemplated to meet credit and remittance needs of small businesses, unorganized sector, low-income households, farmers and migrant work force
Six new Debt Recovery Tribunals to be set up
A target of Rs 8 lakh crore has been set for agriculture credit during 2014-15, which banks will surpass
Other announcements:
Provision of bank loan for women SHGs at 4% to be extended to another 100 districts
Increase the allocations for National Housing Bank (NHB) to Rs 8000 crore with a view to expand and continue to support Rural Housing in the country
Government is committed to endeavour to have housing for all by 2022. For this purpose, I intend to extend additional tax incentive on home loans to encourage people, especially the young, to own houses
Mission on Low Cost Affordable Housing anchored in the National Housing Bank to be set up with an initial corpus of Rs 5000 crore
Amount of Rs 50000 crore allocated for Short Term Cooperative Rural Credit
The Interest Subvention Scheme for short-term crop loans at 4% interest rates proposed to be continued in 2014-15
Set up "Long Term Rural Credit Fund" in NABARD for the purpose of providing refinance support to Cooperative Banks and Regional Rural Banks with an initial corpus of Rs 5000 crore
Fiscal deficit proposed at 4.1% with market borrowing at Rs 6 lakh crore for FY2015
Propose to increase the investment limit under section 80C of the Income-tax Act from Rs 1 lakh to Rs 1.5 lakh
Tax deduction limit on account of interest on loan in respect of self-occupied house property from Rs 1.5 lakh to Rs 2 lakh
Proposes to ease and simplify norms to facilitate education loans for higher studies
Budget impact
Allocation of capital funds for FY2015 remains lower than the requirement. However, the pre-emption of CRR, SLR, PSL requirement against fund raised to finance infrastructure sector would provide great relief to the banks.
Stocks to watch
ICICI Bank, Axis Bank, Federal Bank, State Bank of India, Union Bank, Bank of India
Outlook
Union Budget 2014-15 has given greater emphasis to the banking sector expressing the need to further strengthen the banking system. The Finance Minister has talked about the greater autonomy the public sector banks, while also tried to address the concerns regarding bad loans by announcing to set up six more debt recovery tribunals. The financing to the stressed sector such as infrastructure would also supporting by relaxing the CRR, SLR and PSL requirement for the banks for long-term funds raised to finance infrastructure sector. However, the Finance Minister has maintained the allocation of capital funds unchanged, which is much lower than the actual capital infusion needs of public sector banks for FY2015.
Powered by

Please click here for the Complete Coverage of Budget 2014 -15