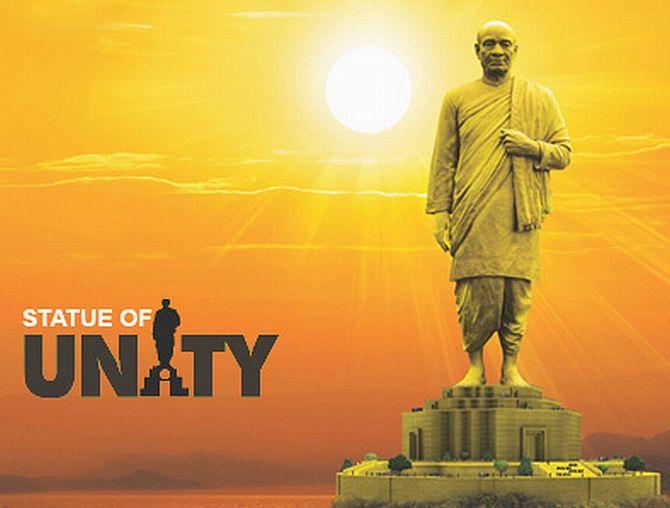 The government on Thursday allocated Rs 200 crore (Rs 2 billion) for the pet project of Narendra Modi as Gujarat Chief Minister to build the largest statue of Sardar Vallabh Bhai Patel in the state as a symbol of unity.
"The Gujarat government has embarked upon the mission to build the largest statue of Sardar Vallabh Bhai Patel. Sardar Patel stands as the symbol of the unity of the country.
To support the Gujarat government in this initiative to erect the statue of unity, I propose to set aside a sum of Rs 200 crore (Rs 2 billion)," Finance Minister Arun Jaitley said in his budget speech.
Is 200 cr for Statue of Unity: Is this justified?
During his stint as Gujarat Chief Minister, Modi had laid the foundation stone of the statue in October 2013 on the 138th birth anniversary of the first Home Minister of the country, who was also known as the 'Iron Man'.
It is said that after completion of the project, it will be the tallest statue of the world.
The monument is being built on a public-private partnership model, with most of the money raised through public contribution and Gujarat government has already allocated Rs 100 crore (Rs 1 billion) for the project.
The total height of the statue from its base is planned to be 240 metre consisting base level of 58 metre and statue of 182 metre.
Please click here for the Complete Coverage of Budget 2014 -15
© Copyright 2021 PTI. All rights reserved. Republication or redistribution of PTI content, including by framing or similar means, is expressly prohibited without the prior written consent.