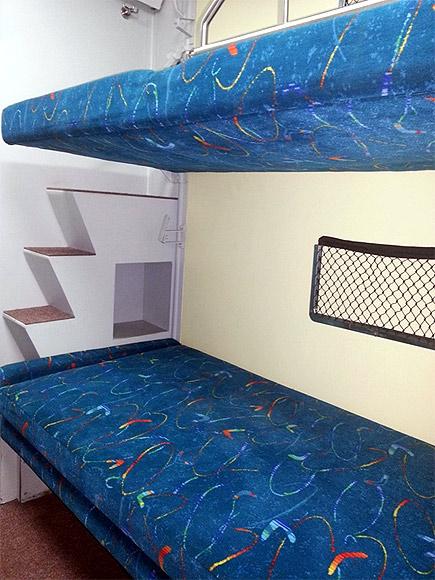 Amid railways eyeing higher revenue from travellers in air conditioned coaches, the number of passengers in AC First Class and AC 3 Tier registered a decline in 2013-14 as compared to the previous fiscal.
The passengers in AC First Class dropped to 26.1 lakh in the last fiscal as against 33.1 lakh in 2012-13.
Similarly, the number of passengers in the AC 3 Tier got reduced to 687.5 lakh in 2013-14 as against 700.8 lakh in the preceding financial year.
However, there was increase in number of travellers in AC Chair Car class. The number increased to 251.9 lakh as against 221.3 lakh during the period under review.
Similarly AC sleeper (AC II tier) saw an increase in passengers to 225.8 lakh as against 223.9 lakh during 2012-13. As per the Railway Budget presented today, the government is expecting 38.6 lakh passengers travelling in the AC First Class in the current fiscal.
However, it expects only 672.8 lakh and 221.9 lakh people to travel in AC 3 Tier and AC Chair Car classes respectively, which is lower than in the previous fiscal.
For the AC sleeper category, the number is expected to go up to 236.3 lakh during 2014-15.
With 14.2 per cent increase in passenger fares, the Budget pegs the AC First Class earnings at Rs 712.6 crore this financial year as against Rs 596.4 crore during the last fiscal.
Earnings from AC 3 Tier and AC Chair Car classes are expected at Rs 7,434.02 crore and Rs 1,286.36 crore, respectively, during this fiscal.
Please click here for the Complete Coverage of Budget 2014 -15