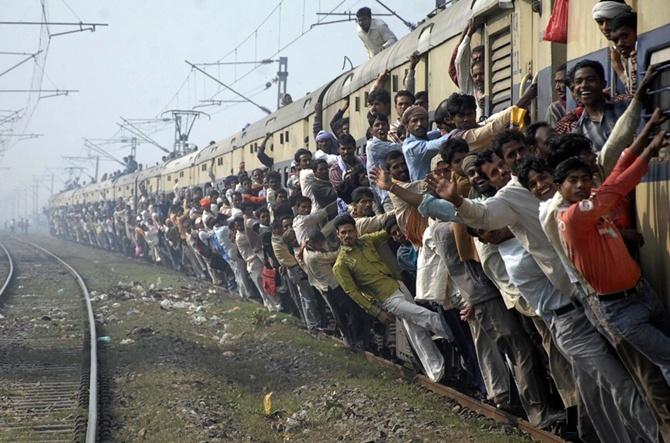 Railway Minister Suresh Prabhu has promised to have an effective complaint redress system and bring about accountability on the part of officers in rail functioning.
"We will launch a portal for getting feedback from general public. There will also be a redress section to communicate with the complainants about the action taken," Prabhu said.
Focusing on passenger service, he said there should be an effective feedback system to know the prevailing condition.
Railways is being flooded with complaints of bad quality food, unhygienic conditions at rail premises and lack of punctuality in train operations among others.
He said there will be a linkage with the Indian Railways website from the portal.
Asked about his plan of action in the coming days, new Railway Minister said there should be improvement in passenger services.
"There are about 2.5 crore passengers travelling on trains daily and my endeavour would be to see that if there could be even five per cent improvement in services," he said.
He also stressed on bringing accountability in railways. "There should be accountability on the part of officers also."
Asked about the many senior posts lying vacant, he said "I am yet to apply my mind to it." On proposed bullet train projects, he said that the main focus will be on improving train services for mass travelling.
"Bullet train projects between Mumbai and Ahmedabad or any other destination will continue. But the percentage of passengers in such trains will be just about 5 per cent of
total passenger segment of railways. So we will be more focused on services for maximum passengers," he said.
Railways have identified eight routes including Mumbai-Ahmedabad for running bullet trains and nine routes including Delhi-Agra for semi-high speed trains.