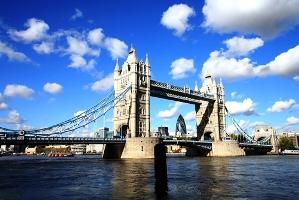 Britian said on Tuesday it has benefited from the migration from India and elsewhere but wants this to be controlled in order to maximise the benefits and reduce the net immigration to the levels it saw in 1990s.
Visiting British Immigration Minister Damian Green said his country was also evaulating the student visa provisions to ensure they support the best and brightest who go to the UK for higher studies and prevent those 'who pretend to want to study in order to work'.
"I am here in India to explain the changes to the UK's immigration system and the reasons for them. Many highly skilled people from Punjab and other parts of India have been coming to the UK for years.
Britian has benefited from this migration and will continue to do so.
"But this migration must be controlled in order to maximise the benefits--both for the UK and those who are coming to work and live," Green told a press conference here this evening.
He said the British government was committed to reducing migration to the UK 'and we are currently consulting on limiting economic migration'.
"We have also decided to keep in place the zero limit on unskilled migration.
"But our government continues to want to attract the brightest and the best--the investors and the entrepreneurs -- the people that make our economies grow", Green said.
"There is no contradiction in wanting to reduce migration and wanting to encourage inward investment and talented migrants. We can do both", he said.
To a question, Green, who met Punjab Chief Minister Parkash Singh Badal and the DGP seeking their cooperation to help stop illegal immigration from Punjab to the UK, said the new immigration policy of Brtain will be in place by April next year and sought to allay fears that the new cap on skilled labour would act as a bar on skilled professionals.
Answering another querry, he said that on an average currently 100 illegal Indian immigrants were being deported back to their country every month while nearly 200 Indians were lodged in various jails in the UK.
Green sought to assure that the proposed changes in the immigration policy will not hurt economic engagement between Britain and India.
He said a limit will be drawn from April-April each year on the number of immigrants to be allowed under specific categories and that limit will be reviewed each year.
He said the British government wants to reduce net immigration to the levels seen in the 1990s -- 'tens of thousands each year and not hundreds of thousands'.
"The new limit on economic migration, on which we are currently consulting, will allow us to attract the best talent in UK -- those whose skills we need," he said.
Britian requires skilled people from across the board including 'maths teachers, health professionals, fish cutters and sheep shearers', Green said.
To another question, he said the number of Indians seeking permanent residency in 2009 in the UK was 5,700 as against 6,000 in 2008 but during this year again there had been a surge in the number of such applicants.
The Immigration Minister said while people coming from Punjab to visit their families in the UK or as tourists was welcome, these routes should not be used to evade Britain's immigration rules.
Green also said that UK wants the best students to come there on Student Visas.
"I want them to study at high quality institutions and get the most from their education in UK. I do not want to see a repeat of the suspension in Tier4 applications in North India earlier this year (when visa was stopped for students from North India).
"We are therefore evaluating the student visa provisions to ensure that they support those high quality students who genuinely want to study", he said.
The Best Busines Specials