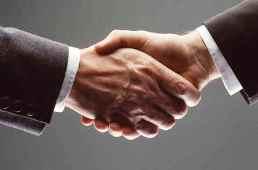 The Indus Entrepreneurs has partnered with the UK government's Trade and Investment agency under the Global Entrepreneurs Programme to identify and promote emerging companies to go global, according to a TiE statement.

Delhi NCR chapter of TiE will shortlist and recommend over a dozen entrepreneurial ventures to UKTI for mentoring and offering them services that will help them set up UK operations without having to find their feet the harder route.

"Through TiE's partnership, the start ups can leverage UKTI's highly networked and experienced mentors thereby making the task relatively easy," says Geetika Dayal, Executive Director of TiE Delhi NCR.

"TiE Delhi-NCR and UKTI are opening a dedicated application channel as part of the Entrepreneurial Excellence Awards to recognize and support emerging startups that have ambitions to tap the EU/UK market," she added.

Commenting on the unique opportunity for the Indian start-ups UKTI Dealmaker Alpesh Patel said, "We've been helping IP rich Indian companies establish in the UK and go global into the EU and US! It's excellent to track their successes and this event is vital for those looking for global business success and a helping hand -- it's a rare opportunity to get so much assistance so effectively."

A UK base serves as an ideal gateway to the rest of European Union, a market with over 500 million customers accounting for one fifth of the global gross domestic product.

Eligible start-ups would have products or services specifically targeting the European, UK market and plan setting up an overseas office in the UK.

The start-ups must be less than 5 years old, have at least 5 paying customers and no presence in the UK.

The winners. to be announced during the TiEcon Delhi 2012, will be mentored by UKTI experts on key commercial areas -- company registration, immigration, labour, real estate, transport, utilities and regulatory issues among others.

Introduction to sector networks, specialists, chambers of commerce, service providers, universities and centres of R&D excellence as well as comprehensive regional and local location analysis will help start ups to choose the right location to set up their UK base.

Mentoring will be offered by UKTI for innovative businesses in knowledge based sectors under Global Entrepreneur Programme.

TiEcon Delhi 2012, India's annual conference on entrepreneurship, will be held in Delhi on September 28 and 29.
Founders may email executive profile of the start-up along with contact details to: upasana@tienewdelhi.org before September 22.