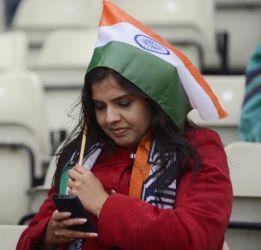 Seeking to give a fresh thrust to bilateral trade and diplomatic ties with New Delhi under the new government, two of Britain's senior-most ministers on Monday kicked off their India visit, underlining 'good days are coming' for investments by the two nations in each other's economies.

Secretary of State for Foreign Affairs William Hague and Chancellor of the Exchequer George Osbourne, heading the largest business and ministerial delegation ever, arrived in Mumbai, their first port of call, during a two-day visit to the country.

They will have a meeting with Prime Minister Narendra Modi and their counterparts in Delhi on Tuesday.

Addressing the media, Osborne recalled Modi's victory tweet Achche din aane wale hain and said, "Good days are coming for Indo-British relationship."

"Good days are coming for the investment we make in each other's economies. . . for the trade between our two trading nations. . . for the financial partnership we can forge to build, literally, the infrastructure of the future," the Chancellor of the Exchequer said.

Osborne said he is leading the largest-ever business delegation as Britain wants to strengthen further the diplomatic ties and develop partnership in the economic sphere, especially in infrastructural and financial services.

He said global sentiment has turned massively positive for India in the past seven weeks post Modi's swearing-in.

"It is a measure of the ambition and drive and pace of the new government of Prime Minister Modi that this complete turnaround in sentiment about the Indian economy has been achieved in just seven short weeks since that stunning election victory," Osborne said.

Osborne, who had a brief meeting with RBI Governor Raghuram Rajan earlier in the day, also announced two investment deals -- a 100 million pound investment by Cipla and 20 million pound investment by the Mahindras in an electric car venture in the island nation.

Besides, Osborne said, India's defence ministry has signed a 250 million pounds contract with MBDA of Britain to supply advanced short-range air-to-air missiles to Indian Air Force's Jaguar fleet.

On the Mahindra investment, Osborne said 20 million pounds will be pumped in to develop state-of-the-art facilities at Farnham and Donington to support their Formula E racing team -- the new racing competition driving innovation in the electric vehicle market.

The technology being developed could be used for Mahindra's consumer electric vehicle programme.

The first electric car is expected to go on sale in Britain next year, he added.

Cipla's investment will go into launching a range of drugs in the area of respiratory, oncology and antiretroviral medicines as well as R&D and clinical trials as part of their expansion plans internationally, he said.

Ratan Tata, the patriarch of the Tata Group, which is the biggest employer in the British manufacturing sector, was the notable presence in the packed audience of corporate leaders when Osborne and Hague addressed the media.

Secretary of State for Foreign Affairs Hague announced trebling of the Chevening scholarships for Indian students this year to 150 to further strengthen bilateral ties as the insititution celebrates its 30 years. This makes India the largest recipient of Chevening scholarships in the world.

Hague also announced granting of 500 'Great Awards' to support Indian students studying in Britain. 'Great Scholarships India' is a joint programme part-funded through Great Funds and partly through contributions from British Higher Education Institutions.

Hague said there will be no ban on Indian students wanting to pursue higher studies in any of the British universities and qualified professionals working in the island nation. He said Britain had received one lakh Indian students in the last five years.

The Secretary of State said his government will organise a Pravasi Bharatiya Divas next autumn to acknowledge the contribution of over 1.5 million British-Indians and NRIs.

"We want to strengthen our educational links because we both benefit hugely from the flow of students, researchers, ideas and expertise. We want to work more closely together in foreign policy to advance our shared interests and values," he said and pledged London's support for New Delhi's bid for a permanent seat on the UN Security Council.
Please click here for the Complete Coverage of Budget 2014 -15