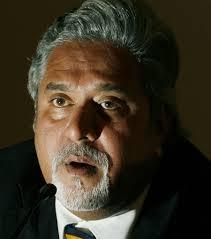 United Bank of India (UBI) has sent a notice to United Breweries Holdings (UBHL), which was the corporate guarantor for loans to now grounded Kingfisher Airlines, seeking an explanation on why it should not be declared a wilful defaulter.
"They have responded to our notice. We are yet to take a final decision on whether to put their name in our list of wilful defaulters," Deepak Narang, executive director at UBI, told Business Standard.
Kingfisher Airlines has borrowed around Rs 350 crore (Rs 3.5 billion) loans from UBI. It has close to Rs 6,500 crore loans outstanding to a consortium of 17 banks.
UBI has already declared the airline company, its Chairman Vijay Mallya and three other directors - Subhash R Gupte, Ravi Nedungadi and Anil Kumar Ganguly - wilful defaulters for non-payment of dues.
Sources said a few other lenders, including Punjab National Bank, are also contemplating a move to declare both Kingfisher Airlines and UBHL wilful defaulters.
"Banks are exploring ways to recover their dues from Kingfisher Airlines. It has already been identified as a wilful defaulter by UBI. Since UBHL is the corporate guarantor for these loans, it can also be included in the wilful defaulters' list," said a banker with a public sector bank, which has offered loans to the airline company.
A spokesperson of UB Group declined to comments on this subject.
Bankers explained that the Reserve Bank of India (RBI)'s guidelines on wilful defaulters has a provision that allows lenders to classify group companies of a defaulting unit as wilful defaulters.
"While dealing with wilful default of a single borrowing company in a group, the banks/financial institutions should consider the track record of the individual company, with reference to its repayment performance to its lenders. However, in cases where guarantees furnished by the companies within the group on behalf of the wilfully defaulting units are not honoured when invoked by the banks/financial institutions, such group companies should also be reckoned as wilful defaulters," RBI said in a clarification on the rules pertaining to guarantors of wilful defaulters released on Tuesday.
A wilful default happens when a borrower does not repay his dues despite having the capacity. A borrower is also classified as a wilful defaulter if he does not repay and has siphoned off the funds or used the money for some purpose other than the one for which the loan was availed.

Once an entity or an individual is declared as a wilful defaulter, they are debarred from availing finance from banks and financial institutions. Lenders can also initiate the legal process against wilful defaulters.
Mallya has so far maintained that he was not given a hearing before being declared a wilful defaulter by UBI. "We were not given hearing, we have not appeared before them, we disagree with their action, and we shall pursue with legal remedies," he reportedly told shareholders at United Breweries' (UBL) annual general meeting last week.