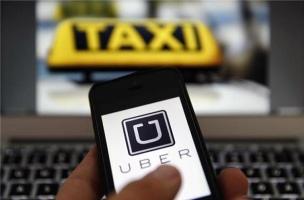 Uber, the US-based online taxi-hailing firm, would not take any commission from its drivers in New Delhi until uncertainty over how it could operate in the country's capital city was cleared up, it said on Tuesday.
The Centre banned Uber in the city following rape allegations against one of its drivers. But the company restarted services there last week and applied for a radio taxi licence. A transport official said on Friday Uber remained blacklisted.
Uber said on Tuesday it had adopted a business model similar to a government-approved smartphone app called 'Pooch-O', which connects customers with commercially-licensed autorickshaws and does not charge any fee.
"Uber has modified its business model in line with the above framework, and is currently operating without commission or fees until the regulatory ambiguity is resolved," Uber said.
"This allows Uber to legally operate ... while working out the details of a long-term solution with the government." Officials at New Delhi's transport department were not immediately available to comment.
Uber was taking a commission of 20 percent from its drivers in New Delhi, and started offering additional incentives including a 250-rupee bonus per trip after resuming operations last week.
"Definitely it hurts our business as we are not to going make any money. We will in fact spend money to run Delhi operations for our riders," a senior Uber executive, who did not wish to be identified, said.
Uber is also fighting bans in France, Spain and South Korea, imposed because some of its drivers were not correctly licensed. It has had to contend with further rape allegations against drivers in Chicago and Boston.
India is Uber's largest market outside the United States by number of cities covered, and the country's radio taxi market is estimated to be worth $6 billion to $9 billion.