Indian firms feared they would lose business if US ratified the Trans-Pacific Partnership agreement with 11 other countries, reports Sahil Makkar/Business Standard from New Delhi.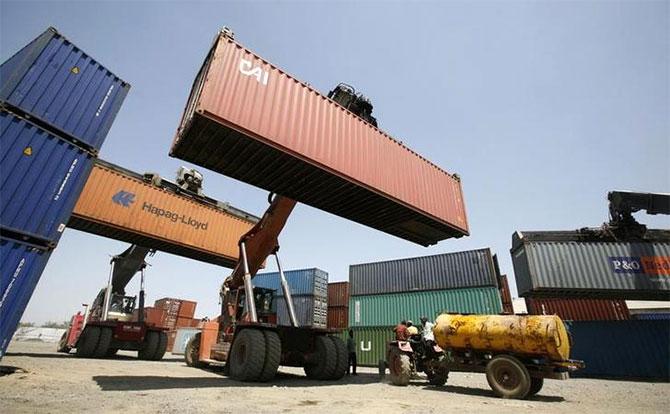 US President Donald Trump's decision to withdraw from the Trans-Pacific Partnership (TPP) agreement might bring relief to many Indian industries, including textiles, electronics, pharmaceuticals and information technology.
Indian companies feared they would lose substantial business in the US if it had ratified the agreement with 11 other countries.
"It is a major relief for Indian companies and serves as an equaliser," said Sachin Chaturvedi, director-general of trade policy think-tank RIS.
The TPP was conceived to ease the flow of goods, services and investments, and strengthen the rules on labour standards, environmental issues, origin criteria and intellectual property among Canada, Australia, New Zealand, Japan, Chile, Peru, Mexico, Vietnam, Singapore, Brunei and Malaysia. These countries have 800 million people and constitute 40 per cent of the global trade.
India, being a non-TPP trading partner, worried that signatory countries would benefit from the reduction in tariffs. Naishadh Parikh, chairman of the Confederation of Indian Textile Industry, said, "The US is one of the largest textile markets in the world. Zero duty from the US would have provided further advantage to Vietnam."
A paper by the Petersen Institute for International Economics on the economic effects of the TPP notes that India and China would suffer losses if the agreement went through.
"Losses are tangible for China, India and Thailand, which compete with TPP members, and for South Korea, because the TPP will erode that country's advantage in the US.
Except for Thailand, these losses are small compared with GDPs," the working paper released last year said.
The US is India's second largest trading partner and largest export destination. With bilateral trade at $109 billion a year, both sides are committed to increasing this to $500 billion. Of this, merchandise trade was more than $62 billion in 2015-16, with exports at over $40 billion and imports at $21.7 billion.
Experts said India should use this opportunity to expedite the Regional Comprehensive Economic Partnership (RCEP), a proposed free trade agreement among the 10 countries of the Association of Southeast Asian Nations and the six nations with which it has free trade agreements: Australia, China, India, Japan, South Korea and New Zealand.
Photograph: Reuters