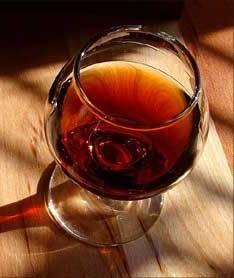 Wine lovers no longer need to worry about carrying heavy and delicate glass bottles and as their favourite drink is now available in light-weight, trendy and safe bottles made of polyethylene terephthalate.

The usage of PET bottles by a handful of wine makers is set to take the drink to the masses, thanks to a packaging solution offered by Manjushree Technopack Ltd, a Bengaluru-based manufacturer of PET bottles and performs.

The company has introduced PET bottles for packing wines, certified by Mysore-based Central Food Technological Research Institute, a constituent laboratory of the Council of Scientific and Industrial Research.

"We have conducted extended and accelerated shelf life test to determine viability of PET packaging for certain type of wines.

Our tests have proved that PET is suitable for packing wine. We are supplying green and amber colour bottles for packing wine.

"These bottles prevent light passing through and help in maintaining the taste for long duration," said Surendra Kedia, executive director of Manjushree Technopack.

Manjushree is working with Sula Vineyards, Grover Vineyards and John Distilleries for supplying PET bottles to pack their wines.

The company is supplying 180 ml, 375 ml and 750 ml bottles. Of these, 180 ml bottles are gaining popularity among new and young wine drinkers.

"Unlike glass bottles, the PET bottles are light weight, unbreakable and easy to transport.

The 180 ml bottle is very popular even among airlines that serve liquor on international routes," said Kedia.

Manjushree is currently in the process of developing a new design and champagne type PET bottle for Heritage Wines, a Bengaluru-based wine manufacturer.

The company is also in the process of supplying PET bottles to one of the largest wine and spirit companies in the world.

Although glass has the inert property advantage of being a natural barrier for all kinds of food products, there has been landmark developments in the PET bottles industry with raw material suppliers such as M&G Group, Reliance Industries and many others developing nylon-based
specialty grade of resins for wine packaging.
According to Kedia, unlike other beverages, wine packaging requires bottles of slightly higher weight because the higher wall thickness improves the bio-property of the wine, which is about 40-50 per cent higher than carbonated beverages.
Manjushree Technopack is using 100 per cent virgin raw material for making PET bottles, thicker than normal PET bottles, which also helps in maintaining intrinsic viscosity of the PET material, he said.
Besides CFTRI, these bottles are certified by US Food and Drug Administration for packaging wine, he added. With the wine industry set to grow at 30-40 per cent annually, the company expects to generate significant business for its PET bottles.
Currently, five-seven per cent of its turnover comes from the wines and spirits business, which the company hopes to double in the next three years.
For the year ended March, Manjushree clocked a top line of Rs 360 crore (Rs 3.6 billion).
Apart from the existing customers, the company is eyeing one of the large wine and spirits makers in the world for supplying PET bottles.
It is currently supplying close to 100,000 bottles a month to Sula and Grover Vineyards.
It hopes to increase the business to one million bottles per month in the next four years, Kedia said.
Manjushree Technopack is aiming at a turnover of Rs 425 crore (Rs 4.25 billion) for 2013-14.
Its current capacity is four million bottles and performs a day.
The company is setting up one more plant near Bangalore to increase capacity by the next year.
The firm is also exploring export opportunities in Sri Lanka and Myanmar among other South Asian Association for Regional Cooperation) nations.
At present, Manjushree supplies PET jars and retortable oxygen barrier multiplayer containers, among others, to fast-moving consumer goods companies such as Unilever, Cadbury, Kraft, GlaxoSmithKline, Pepsi, Henkel, Tata, ITC Ltd, Heinz, Del Monte and Nestle.
The company currently supplies 60 ml miniature bottles to Diageo, Bacardi, Pernod Ricard, Radico Khaitan, John Distilleries, and Amrut Distilleries.