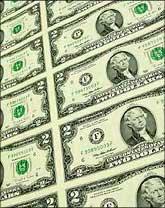 Traders across the country will observe the Quit India Movement Day as 'Quit FDI Day' on August 9, to protest against FDI in multi-brand retail, Confederation of All India Traders said on Tuesday.

The decision to allow 51 per cent foreign direct investments in multi-brand retail has been put on hold by the government following strong objections from the Opposition and key United Progressive Alliance allies Trinamool Congress and Dravida Munnetra Kazhagam.

"Foreign investments by MNCs will hijack the country's retail trade which would lead to closure of majority of small businesses and job losses for lakhs of people engaged in the sector," Confederation of All India Traders secretary general Praveen Khandelwal said here.

He said traders across the country will observe Quit India Movement Day as Quit FDI Day to protest against foreign investments in multi-brand
retail by staging dharnas.
The confederation said the government has assured that a consensus on the issue will be arrived at only after consulting all stakeholders including traders, farmers, consumers and various political parties.
"The government's effort to form consensus on FDI in multi-brand retail without consulting traders is highly undemocratic," Khandelwal said.
To reach a consensus, Commerce and Industry Minister Anand Sharma, has been consulting various state governments on the matter.
The opposing political parties have said FDI in the sector would hurt the interest of about 40 million people employed in the retail business.
The confederation claims a membership of over 5 crore (50 million) traders.
© Copyright 2019 PTI. All rights reserved. Republication or redistribution of PTI content, including by framing or similar means, is expressly prohibited without the prior written consent.