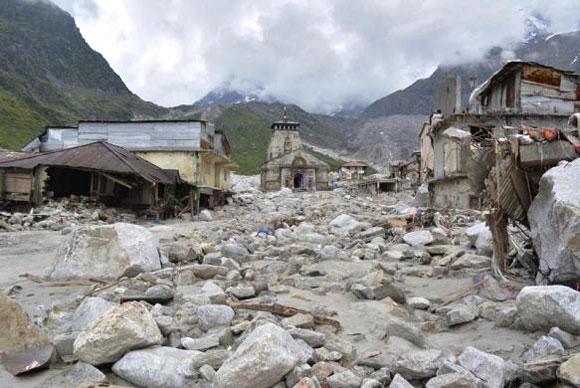 Tour operators in Odisha are set to suffer losses as tourists and pilgrims have started cancelling their bookings to various destinations in north India following the devastating floods in Uttarakhand.

"The devastation is too severe. The people are so shocked that they are not willing to visit other places in north India apart from the Char Dham immediately, even though several visitors of the state have returned safely from the flood-ravaged pilgrim centres", said a tour operator here.

"After the devastation, I have cancelled at least 18 tickets to north India, which includes Vaishno Devi and Amarnath", said Dillip Choudhury, a franchise holder of MakeMyTrip, an online travel firm.Around 10,000 people from Odisha visit north Indian tourist destinations annually. They mostly flock to Badrinath, Kedarnath, Gangotri and Yamunatri, the Char Dham. Besides these sites, they also visit Vaisno Devi, Amarnath, Rishikesh and Haridwar.

Even though sites like Vaishno Devi and
Amarnath are not affected, the pilgrims and tourists are not keen to risk a travel to these shrines post the recent devastation in Uttarakhand.
"The fear psychosis among the people is likely to continue for some more time and the tour operators may lose around 50 per cent of their business", said Benjamin Simon, owner of a travel agency.
Narayan Mahakuda, chairman of Odisha Pilgrims and Tourists Development Council (OPTDC), said, "The tour operators would launch a campaign to convince the tourists and the pilgrims to visit other spots, apart from the Char Dham yatra. Mostly, the people from the rural areas visit Char Dham after the shrines open for visitors from May till November. Now, the government has even put restrictions on visit to Char Dham for at least three years to undertake the repair works", he said.
"We will target some other tourist places in north India to continue our business", Mahakuda said.
The council was making arrangements for special railway bogies to take the pilgrims. They have planned to book at least 20 bogies in September to take the pilgrims to north India.