Employees of Go First, which has filed for bankruptcy, hope that the airline will fly out of the crisis with government support but some are already scouting for work.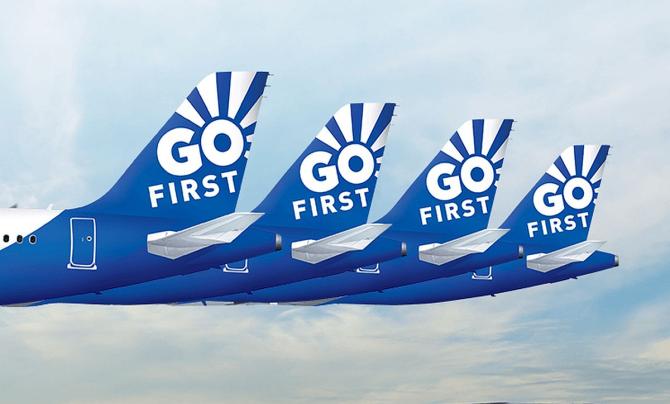 Some Go First pilots have joined airlines in West Asia in recent weeks and others have approached IndiGo, India's largest domestic airline.
Calls to IndiGo's human resources and operations department increased after Go First said on Tuesday it will suspend flights for three days starting May 3, sources said.
The beleaguered airline's cabin crew is discussing opportunities in Air India, which is hiring staff to fuel its growth.
Financial challenges are not new for Go First's employees: they endured several months of leave without pay during the pandemic.
Salaries have been delayed in recent months as the airline battled a cash crunch it blamed on half its fleet being grounded.
Employees were aware of Go First's troubles, but Tuesday's announcement about insolvency came as a surprise.
The airline management wrote an email to address employees' concerns.
"We want to reassure you we are doing everything possible to navigate this situation with utmost care and concern for all employees.
"We understand that this news is likely to be distressing and we remain committed to offer our support to all of you during this difficult time," said Kaushik Khona, Go First's chief executive officer, in the email.
The company will be in a better position to brief employees about its plan after receiving orders from the National Company Law Tribunal.
"We have always had confidence in this company.
"The airline has gone through tough times and has survived when others went bust," said a Go First engineer.
Some employees believe that the insolvency step is a pressure tactic by the management to get emergency funding.
"We hope the airline doesn't shut down," said a crew member.
Others think that at most the airline's operations will be grounded for a week to ten days but it will be back in the air.
Not all share such optimism.
"There is a loss of reputation. Why will investors put any money in this situation?
"In any case Go First has not been expanding because of engine challenges," said a senior captain.