Top architecture firms belonging to Hafeez Contractor and C P Kukreja have offered to design a few stations free of cost.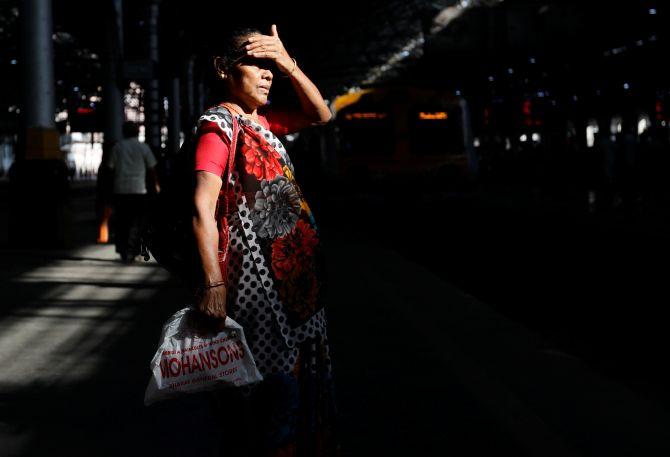 Soon your nearest railway station may bear the stamp of India's top architects as the government is set to come up with an empanelled group to design 600-odd stations announced in the Budget.
Top architecture firms belonging to Hafeez Contractor and C P Kukreja have offered to design a few stations free of cost.
The railways will approach the Cabinet in a month with a station redevelopment policy to give more financial independence to Indian Railway Stations Development Corporation (IRSDC).
It will have the powers to raise money from the markets for station development.
Noted architect Hafeez Contractor had offered to design some stations, including major ones in Mumbai such as Dadar, Parel, Wadala, Bandra, and Khar.
"We have offered to design at least 19 stations free of cost through a unique model. If they accept the model, the railways can generate more funds and push for developing those cities too. The station redevelopment plan is a lucrative investment opportunity for a lot of people," Contractor told Business Standard.
CP Kukreja Associates is also designing three stations as part of the programme. Railways Minister Piyush Goyal had met about 110 architects and planners of 54 companies last week.
The MyGov portal of the government has launched a competition for low-cost station development ideas for more than 600 stations under SRIJAN (Station Rejuvenation Initiative through Joint ActioN).
So far, around 450 entries have been received.
"Eight or nine stations that the Railways is working on have a huge potential and may see investments of Rs 800-1,000 crore.
"We understand that 20-30 companies are showing an interest in each of these projects because they are in prime localities," said S K Nandi, a senior official and structural engineer with CP Kukreja Architects.
CP Kukreja Architects on its website has stated it is involved in developing an inter-modal transport project integrated with Delhi Metro as well as the new Anand Vihar Railway Station and also the Rs 46-billion multi-modal transport hub Gandhinagar Capital Station.
"We are coming up with a group of empanelled architects," said an official close to the development. Besides, the earlier classification of stations as A1, A, B, C, D, E and F on the basis of passenger earnings, including platform tickets, is being reworked.
Taking into account earnings, the passenger footfall, and strategic importance, stations are now classified into Non-Suburban Grade (NSG), Suburban Grade (S), and Halt (H).
Officials said under the new policy IRSDC might raise money from the market and invest in engineering, procurement, and construction contracts for station redevelopment.
Private players would be invited for commercial development.
"IRSDC has invited professionals to take initiatives and share their vision for railway stations for a token fee and in response, 11 architects have registered themselves for developing 74 railway stations.
"An international design competition for three railway stations - Nagpur, Gwalior, and Baiyappanhalli - has been rolled out," the official added.
Last week IRSDC invited proposals to redevelop three railway stations - Chandigarh, Bijwasan, and Anand Vihar - and that may see investments of around Rs 650 crore.
The government had decided to overhaul the station redevelopment policy after a lukewarm response to a tender floated for 23 stations.
Following this, industry majors like the Tata group, Shapoorji Pallonji, GMR, the Essel group, and Larsen & Toubro had raised concerns over the terms of the policy with Goyal in October.
The new policy is likely to allow 20 per cent of the redeveloped area on the station premises for residential purposes, while the remaining 80 per cent would be for commercial use.
Photograph: Danish Siddiqui/Reuters