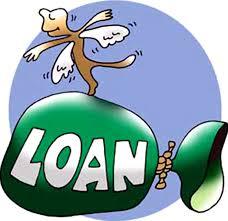 The top 10 borrowers account for Rs 28,152 crore (Rs 281.52 billion) of non performing assets of the state-owned banks, Parliament was informed on Tuesday.
As many as 433 borrowers have taken loans of over Rs 1,000 crore (Rs 10 billion) and above amounting to Rs 16.31 lakh crore (Rs 16.31 trillion), Minister of State for Finance Jayant Sinha said in a written reply to the Rajya Sabha.
The NPAs comprising ten defaulters amount to Rs 28,152 crore (Rs 281.52 billion), which in percentage terms is 1.73 per cent of total loans, he said.
The Reserve Bank of India maintains data on borrowers including corporates, who have borrowed Rs 5 crore (Rs 50 million) and above, including NPA if any, he informed.
Sinha said that (in order) to improve the health of the financial sector, to reduce the NPAs, to improve asset quality of the banks and to prevent slippages, RBI has issued instructions, including designing framework for revitalising distress assets.
As per the framework, each bank has a board approved loans recovery policy and it requires a robust mechanism for early detection of signs of distress including prompt restructuring in the case of all viable accounts.
It has been stipulated to review NPA accounts of Rs 1 crore (Rs 10 million) and above by board and top 300 NPA accounts by the management of the board, he said.
In a separate reply, Sinha said, RBI has informed that as per the data there is no decline in outstanding loans to industries during the last three years and current year.
The outstanding loan to industry at the end of December 2014 rose to Rs 22.53 lakh crore (Rs 22.53 trillion) as against Rs 22.13 lakh crore (Rs 22.13 trillion) at the end of March 2014, he said.
However, there was decline in the year on year loan growth to industry.
At the end of March 2014, the loan growth was 12.2 per cent, which came down to 8.7 per cent at the end of December 2014.
"The management of loan sanctioning or recovery activity in a bank is essentially an internal management function and every bank board is authorised to frame suitable policies," he said.