Taneira saris will ride on Titan's immense equity and deep penetration to crack open the potential Rs 550 billion market. Sangeeta Tanwar reports.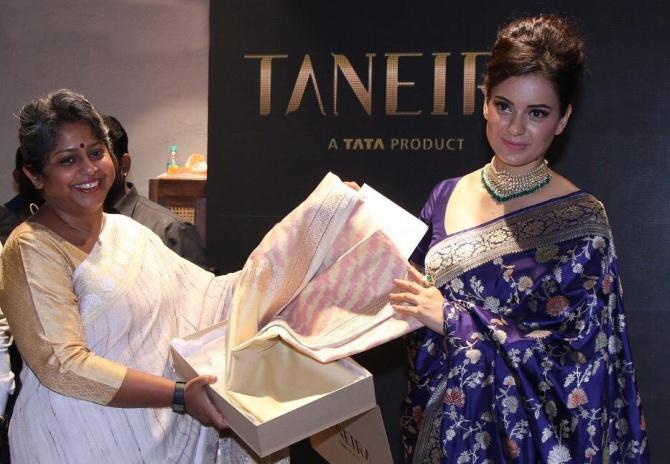 When the Titan company opened the first Tanishq store in the country in 1996, many wrote the project off as a non-starter.
Today, it contributes a whopping 80 per cent to Titan's Rs 159.83 billion turnover.
Two decades on, the company has made yet another audacious gamble: It has decided to brand saris, the everyday wear for a vast majority of Indian women.
Retailed under the sub-brand Taneira, Titan's saris will ride on the parent brand's immense equity and deep penetration to crack open the potential Rs 550 billion market.
Titan recently opened its fourth Taneira store in Delhi. With that, it now has two stores each in Bengaluru and New Delhi.
As the company looks to expand aggressively, it is strengthening its sourcing function and its quality check processes to deal with the complexities that come with expanding its footprint.
Taneira's Delhi store is spread across 7,500 square feet. The store stocks saris, bridal lehengas, stoles, dupattas and dress material. Depending on location, space and business potential, the company will look at even larger stores.
The saris are priced from Rs 2,000 to Rs 2,50,000. The average price would be Rs 8,000.
Taneira is working with over 250 partners -- a combination of weavers, master weavers, cooperatives and aggregators. The in-house team curates the collection that is designed by them and also co-creates designs with these partners.
To ensure faster speed-to-market and maintain a lean and agile supply chain, Taneira will stick to local sourcing.
Its captive looms in Bhagalpur will provide the concept and colour palate for the yarns to develop Taneira's signature line. The Kanchi team will recommend the final colour combination and motif placement.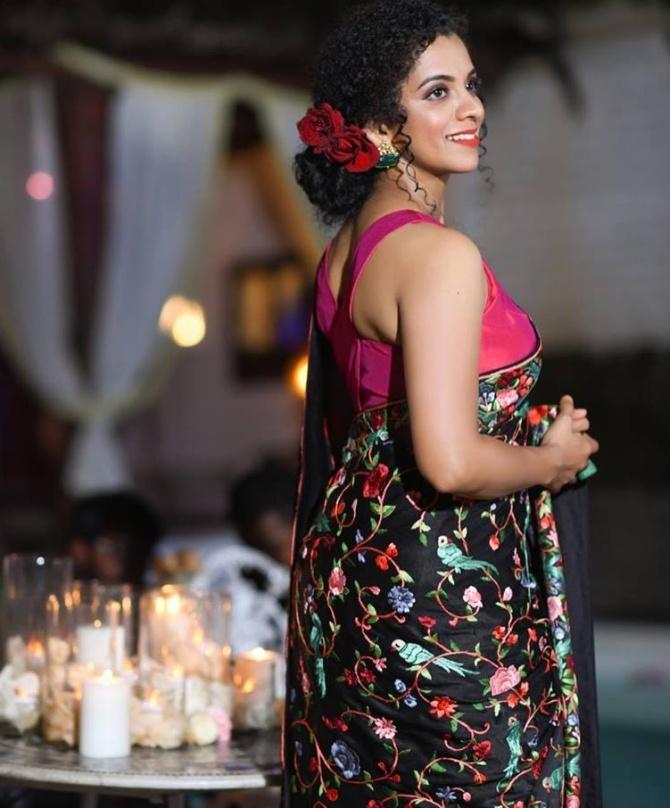 Before we proceed, it is important to understand what makes Taneira Titan's most daring move up until now.
First, look at the highly unorganised nature of the sari business. There is tremendous regional variation -- in terms of material, weave and design.
Second, there are strong local retailers, such as Nalli, who have stepped outside their strongholds and command a huge equity among their consumers.
Three, style trends change quickly and the average consumer would likely go with what she sees her favourite stars wearing in movies or on television than examine a brand's corporate pedigree.
Given such complexities, can Titan replicate its Tanishq success?
What would be the factors that will make or break?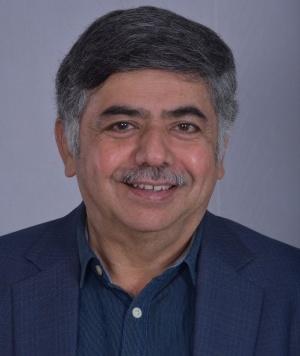 "It is not just enough to create a product, the real test is whether consumers will pay the price that you expect them to pay," Bhaskar Bhat, managing director, Titan Company, sums up the challenge.
"Team Taneira is identifying products, design and supply chain links and is working closely with artisans, weavers and designers.
"As we go about establishing a large network, sourcing and supply chain will get complicated. So quality checks and monitoring will be done centrally to ensure only authentic products reach buyers," he adds.
The company sources its products from multiple clusters from across the country. A team of buyers visits various clusters, curates and co-creates fabric and design with the weavers.
To enhance its own understanding of the value chain, Taneira has opened a partnership centre at Kanchipuram, Tamil Nadu, and based on the learning, it is looking to evaluate other centres as its next sourcing hubs.
As of now, it is looking at developing Varanasi, Uttar Pradesh, as the second sourcing hub.
Bhat says the company will follow sister brand Tanishq's expansion model for its sari business. For example, in the jewellery business, Titan ensures that the gold used in jewellery making is as pure as possible.
Also, it pays great attention to the final form and design of every individual piece that sells from the Tanishq stores.
In the same way, Taneira will run a thorough quality check on saris at its central warehouse in Bengaluru.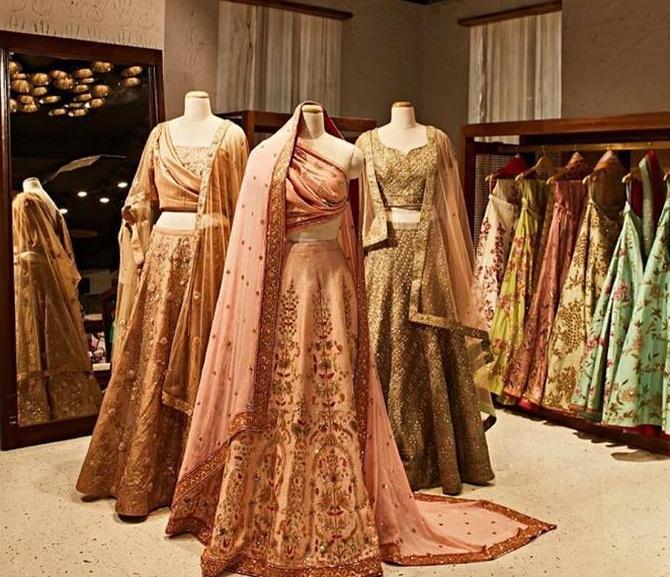 Titan has a lot going in its favour. Rakhi Thakur, associate professor, marketing, SPJIMR, says, "Titan can draw on its experience in delivering an affordable luxury experience to consumers and apply those learnings to the sariF business. It can draw on the Tanishq experience to formulate the right sourcing and partnership strategy with weavers and designers."

That said, the path ahead for Taneira is not going to be easy.
According to Thakur, it is true that the sari business is fragmented and that, besides big known brands, women in India prefer to go to traditional stores like Chhabra 555 and Meena Bazaar in the north or Nalli and Kumaran Stores in the south.
At some point, Taneira will have to attract that set of buyers and breaking into this loyal base is not going to be easy.
Besides sourcing, it would be important for Taneira to offer a wide range of product choices across fabric and weaves.
Thakur suggests that Titan should look at leveraging its presence in the corporate and hospitality business to push the Taneira business.
It should also look at showcasing its collection at the Taj hotels and boutiques.
Taneira is looking to be present in 20 towns over the next four/five years, starting with 10 stores in the next 18 months or so. Cities including Mumbai, Hyderabad, Chennai, Patna, Lucknow and Indore will be covered in the next phase of expansion.
"The objective is to build a business worth Rs 8-10 billion over the next five years," says Bhat. The challenge is to make money at the store level, he adds.
The sari business will end this year with Rs 200 million in revenue, which Taneira aims to more than double to Rs 450 million by the next year.