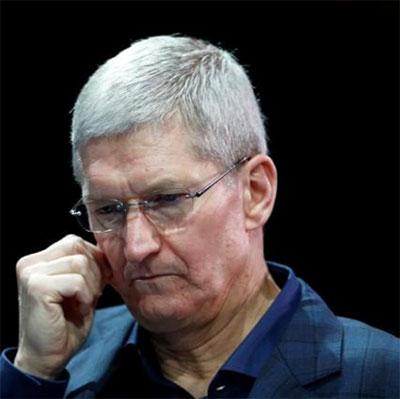 iPhone will have to break Android's domination to make India the next China for Apple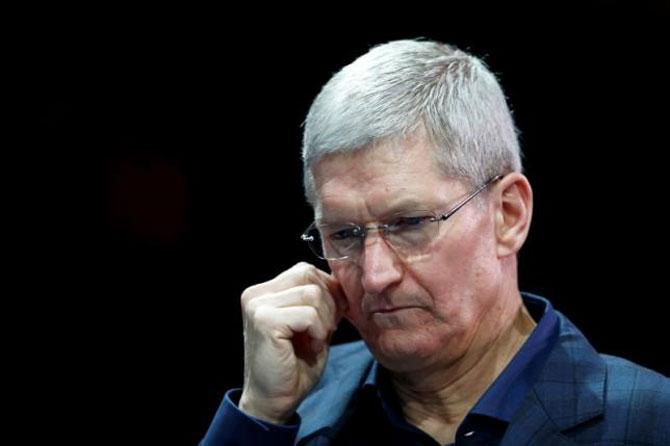 Tim Cook wants to turn India into Apple's next China, but rival Google headed by India-born Sundar Pichai, bottom, left, could spoil its plans with its new Pixel smartphones.
Google might be a late entrant into the smartphone world, but is at a clear advantage in India where its Android OS runs on 94 per cent of all devices sold here.
While Apple might boast that its sales in India grew by 50 per cent in the year that ended September, its base is still tiny at just 2.5 million units. Indian consumers bought close to 115 million smartphones in the year to September.
"In India 94 per cent of smartphone users are on Android, so most of them will want to upgrade to the next best Android device. This has usually been the Note 7 of S7 from Samsung, but now there's the Google Pixel. With much more marketing behind the Pixel, Google could win significant mindshare," said Neil Shah, Partner at Counterpoint Research.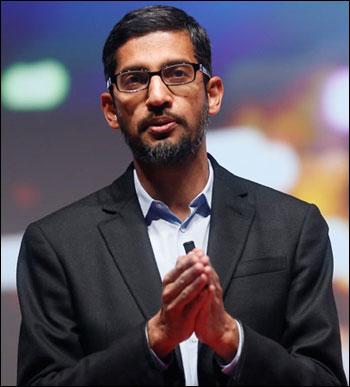 With Google's entry into the high-end smartphone market, it could become harder for Apple to snatch away Android users who are looking to upgrade to a more premium device. The Pixel phones, priced at Rs 57,000 and above went on sale in India on Tuesday, almost competing with Apple's iPhone 7.
Even today, Samsung continues to control a 55 per cent share of the around four million premium smartphone (Rs 30,000 and above) market in India.
But with sales of the iPhone dropping globally, especially in markets such as the US and China, winning in India has become imperative for Apple. In its Q4 earnings call on Tuesday, Apple reported a 9 per cent drop in revenues to $46.8 billion from $51.5 billion in the corresponding quarter last year.
Sales of the iPhone, Apple's flagship device which powers over half of its revenues, dropped by 5 per cent to 45.5 million units in the quarter from 48 million units in the same quarter last year. In China, Apple suffered its biggest loss, with revenues eroding by 30 per cent to $8.78 billion from $12.51 billion last year.
In India, Apple shipped close to 2.5 million iPhones in the year that ended September, up from 1.6 million units in the previous 12 months, according to Counterpoint Research. These figures are largely in line with Apple's claimed 50 percent sales growth in year on year shipments in the country.
Still, Cook believes that India can be as big a market for Apple in the next decade as China. During the Q4 earnings call with investors on Tuesday, he pointed out that while India's GDP might not rival that of China in the next 10 years, he said that the metric was "not critical for us to have a great success there".
"There's going to be a lot of people there and a lot of people in the middle class that will really want a smartphone, and I think we can compete well for some percentage of those. And given our starting point, even though we've been growing a lot, there is a lot of headroom there," added Cook.
As India kicks down barriers for premium smartphone usage such as lack of high-speed wireless connectivity, Apple thinks its iPhone sales will benefit. However, leapfrogs which Reliance Jio and other network providers bring to Internet speeds will boost the overall smartphone market, including Apple's rivals Google and Samsung.
Shah says that it might still be "very difficult" to get people using the iPhone to switch to any other OS, making it hard for Google to steal customers from Apple. However, in India, with the iPhone controlling just 2.2 per cent of the overall market, if Google can defend its own turf it has nothing to worry about from Apple.
Photograph: Lucy Nicholson/Reuters