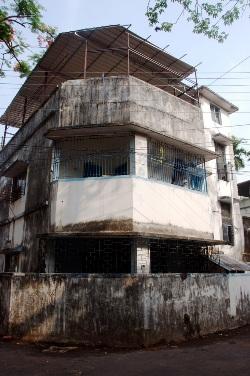 The most wanted man of Bengal, Saradha group boss Sudipta Sen, along with his close aide Debjani Mukherjee, their driver Rajeeb and another group official were apprehended from Kashmir's Sonemarg on Tuesday.

Sen is alleged to have siphoned off investors' money worth Rs 17,000 crore (Rs 170 billion).

Sen's rise was meteoric, from a real estate agent to a media baron.

He started off with real estate ventures.

According to sources, Sen's passport had an address of Santoshpur, South Kolkata.

His neighbours reveal that there he used to be known as Sankar.

As his name got entangled in a girl-trafficking case, he and his family fled the place one night.

He later resurfaced as Sudipta with chit fund business owner in 2006.

Sen's close aide Debjani Mukherjee's rise in Saradha group was also as dramatic as her boss.

From an ordinary receptionist, she became the second person in command in Saradha group.

She always accompanied Sen wherever he went and had authority to sign cheques and appointment letters.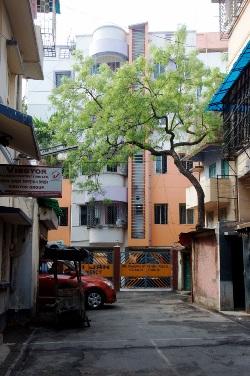 She is owner of numerous flats in and around posh localities of Kolkata.

The West Bengal government has announced formation of a Special Investigation Team and a high-level inquiry into chit fund companies after the collapse of the Saradha group.

The bubble burst after capital market regulator Securities and Exchange Board of India started cracking the whip on chit fund companies for flouting rules, triggering pressure on the group's finances.

The Union Ministry of Corporate Affairs had also started looking into allegations of financial irregularities and default in payment levelled against the Saradha Group and other such companies.

The state government's action came after three people, who were either investors or agents of Saradha group, took their own lives as protests continued to rock several parts of the state with Saradha group chairman, Sudipto Sen on the run.

Image (above): Sudipta Sen's house at Survey Park, Santoshpur in south Kolkata; (below): Debjani Mukherjee's residence at Dhakuria, south Kolkata. She owns several flats across India | Photographs: Dipak Chakraborty
With inputs from Business Standard