Launched on June 15, 2015, the government proposes to develop 100 smart cities under the mission.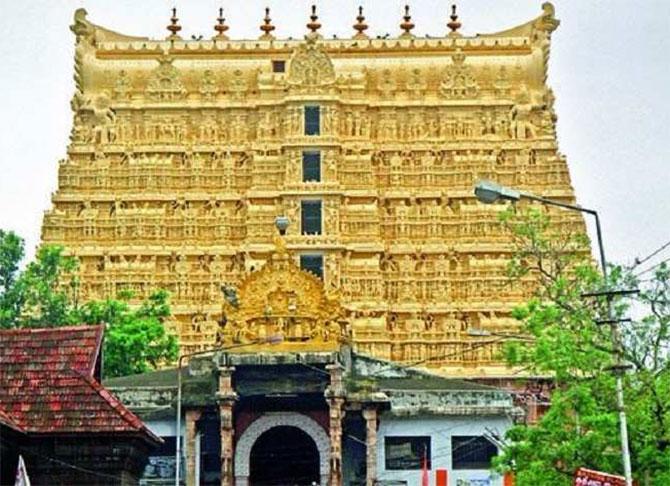 Thiruvananthapuram in Kerala, Naya Raipur in Chhattisgarh and Rajkot in Gujarat figured in the new list of 30 cities announced on Friday for development under the Centre's Smart City Mission.
The latest announcement takes to 90 the number of cities selected for part financing of projects by the Centre under the scheme.
Thiruvananthapuram took the first slot, followed Naya Raipur, Rajkot, Andhra Pradesh's capital Amaravati, and Bihar's capital Patna.
Announcing the new list at an event in New Delhi, Urban Development Minister M Venkaiah Naidu said that 45 cities contested for the 40 available smart city slots but only 30 were selected to ensure their feasibility and workable plans.
Four cities in Tamil Nadu -- Tiruppur, Tirunelveli, Thoothukudi and Tiruchirappalli, and three in Uttar Pradesh -- Jhansi, Allahabad and Aligarh -- also made it to the list.
An investment of Rs 57,393 crore (Rs 573.93 billion) has been proposed for development of these 30 cities. Of the planned expenditure, Rs 46,879 crore (Rs 468.79 billion)will be for core infrastructure and Rs 10,514 crore (Rs 105.14 billion) for technology-based solutions.
With this, the total investment approved under the smart city plans of 90 cities has gone up to Rs 191,155 crore (1,911.55 billion), Naidu said.
The minister said that 20 more cities will be contesting for the remaining 10 slots under the Smart City Mission.
These included Biharsharif (Bihar); Navi Mumbai, Greater Mumbai and Amaravati (Maharashtra); Bidhannagar, Durgapur and Haldia (West Bengal); and Meerut, Rai Bareilly, Ghaziabad, Saharanpur and Rampur (Uttar Pradesh).
Of the 30 cities announced today, 26 have proposed affordable housing projects that benefit the urban poor, 26 cities will be taking up school and hospital projects, 29 will be taking up redesign and redevelopment of roads.
All 30 cities will put in place integrated command and control centres that enable coordination among various agencies for better service delivery and effective management of scarce resources such as water and power, Naidu said.
Referring to reports that maximum funds are being allocated to a small part of a city areas under the plan, Naidu said the citizens and city governments proposed the projects for fixing the infrastructure deficit in their respective cities.
"That is how urban development has been approached in countries such as the US. Nowhere in the world a city has been made smart overnight in one go," he said.
Naidu also launched the City Liveability Index which will help a city to know where it stands in ensuring the quality of life to its citizens.
This exercise will be taken up in 116 cities – covering all smart cities, capitals and cities with over one million population each, he said, adding the first ranking will be out next year.
The minister also distributed Rs 500 crore (Rs 5 billion) among various states for carrying out reforms in the urban sector. Last year, Rs 400 crore (Rs 4 billion) were given to the states.
For the next three years, incentive funds of Rs 10,000 crore (Rs 100 billion) are approved for recognising the efforts by states in urban transformation, Naidu said.
Other cities that figured in the latest smart city list included Karimnagar (Telangana), Muzaffarpur (Bihar), Puducherry, Gandhinagar and Dahod (Gujarat), Srinagar and Jammu (Jammu & Kashmir), Sagar and Satna (Madhya Pradesh) and Karnal (Haryana).
Bengaluru (Karnataka), Shimla (Himachal Pradesh), Dehradun (Uttarakhand), Pimpri-Chinchwad (Maharashtra), Bilaspur (Chhattisgarh), Pasighat (Arunachal Pradesh), Aizawl (Mizoram) and Gangtok (Sikkim) were also selected.
Under the Smart City Mission, the Centre provides Rs 500 crore to each city over a period of five years for implementing various projects.
Launched on June 15, 2015, the government proposes to develop 100 smart cities under the mission.
Image: Sree Padmanabhaswamy Temple. Photograph: PTI Photo