Ministry of Corporate Affairs is now likely to examine whether all active companies have PAN or not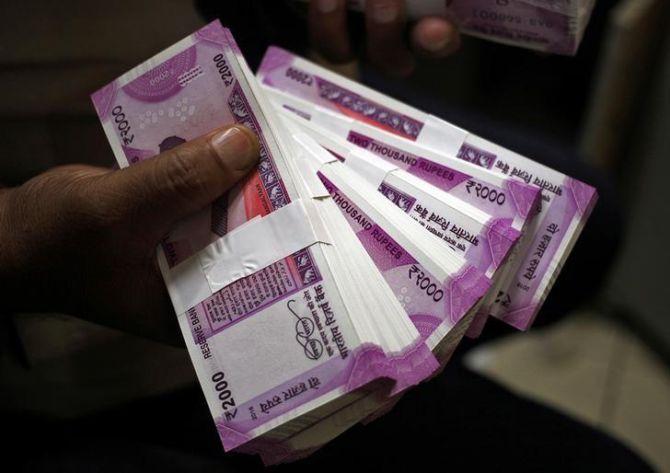 An investigation conducted by the Ministry of Corporate Affairs (MCA) has revealed more than 130,000 companies, out of 224,000 taken off registers, did not have a permanent account number (PAN) even as they transacted crores of rupees.
Sources said the probe indicated only 93,000 firms struck off by the Registrar of Companies (RoC) had PAN, which is mandatory for any transaction above Rs 50,000.
The findings showed these firms did not pay taxes and made it difficult for the authorities to track their transactions, sources said. Absence of statutory filings was cited as a reason for deregistering the firms.
It is learnt that the Ministry of Corporate Affairs is now likely to examine whether all active companies have PAN or not.
After the recent rounds of deregistration by RoC, 1.13 million companies remain active.
The PAN issue adds to the concerns of the ministry over many banks failing to submit post-demonetisation transaction details of companies which were deregistered recently.
State Bank of India (SBI), for instance, has not provided the ministry with the transaction details of companies struck off the registers, sources said.
A query sent to SBI on this matter remained unanswered.
The government crackdown on shell companies has not stopped with deregistering 224,000 companies and disqualifying their directors.
The MCA is probing 809 listed companies which are not traceable by the Securities and Exchange Board of India (Sebi), sources said.
While 300,000 directors associated with the struck-off companies have already been disqualified, the number could cross 450,000 as the crackdown continues.
Around 100 disqualified directors have appealed against the government's decision in various high courts.
Also, some 70-odd companies have appealed against being deregistered.
In a separate development, there was a 300 per cent jump in the number of applications for PAN post-demonetisation.
Central Board of Direct Taxes (CBDT) Chairman Sushil Chandra had said while there were around 250,000 PAN applications per month earlier, the number rose to 750,000 after the Centre announced scrapping of high-value currency notes last November.
The ministry has also found discrepancies in the data provided by many banks.
Analysis of details sent by 13 banks reveals that about Rs 4,500 crore was deposited and withdrawn post-demonetisation.
In fact, there are companies with over 100 bank accounts. One of the companies had 2,134 accounts.
There were several companies with zero balance as on November 8, 2016 when demonetisation was announced, but some of them deposited funds running into crores of rupees after note ban.
In fact, there were transactions by these companies even after their names were struck off.
The surveillance of shell companies could intensify with their real estate coming under the scanner.
The firms could be debarred from selling and transferring such properties.
The ministry has asked state governments to identify properties owned by shell companies and put them in the custody of the district collectors concerned.
While several chartered accountants suspected to be involved with the struck off companies came under scrutiny too, nothing has been found against them yet.
The decision to deregister companies was taken under a special drive by a task force formed by the Prime Minister's Office.
The task force is working with other enforcement agencies and is jointly chaired by the revenue secretary and the corporate affairs secretary.
Photograph: Mukesh Gupta/Reuters