These banks are finding it hard to pick up seasoned bankers at the pay they are offering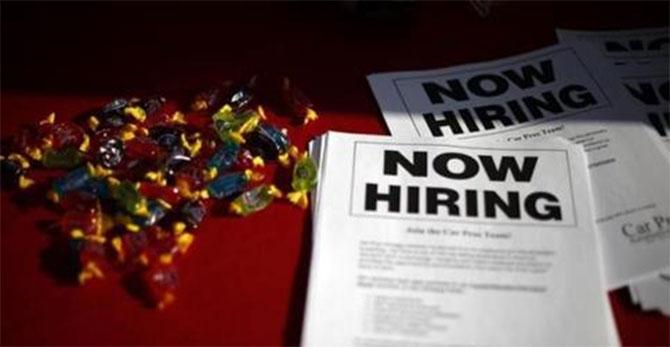 With all the ten small finance banks (SFB) set to be operational over the next two months, local hiring has turned out to be the essence of their human resource policy.
With each of the proposed banks requiring a minimum headcount of close to 500 new recruits for expansion next year, rough estimates suggest that at least 5,000 new jobs are expected to be created collectively from the ten SFBs.
Notably, these banks are facing an acute shortage of talent as they are finding it difficult to recruit seasoned banking professionals at the compensation they are offering.
5,000 new banking jobs in SFBs likely in 2017-18
Private banks pay 30-40% higher than MFIs
Cultural fit, internal conflicts are issues SFBs must address while hiring from private banks
Apart from local hiring, SFBs are also looking at campuses, NBFCs to reduce cost
All ten SFBs will be running within next two months
So far, as MFIs, the average salary of their staff was in the Rs 100,000-250,000 range across junior and senior-mid levels.
In contrast, in a private sector bank, a fresh graduate (non-management background) earns anywhere between Rs 300,000 and Rs 500,000. Salary is much dependent upon educational qualifications, and the institute from which a degree is earned.
Also, in an MFI, with qualifications till the higher-secondary level, one can rise to the level of an area or regional manager.
Kerala-based ESAF, which is set to be operational by the March, has filled 70 per cent of its banking positions through internal recruitments, barring a few top positions. For the rest, it is banking on hiring local talent and campus recruitments.
"We are recruiting experienced professionals at higher levels. For certain mid and senior positions we have to pay between Rs 10-24 lakh per annum, otherwise we won't get the requisite talent.
For other positions, we are going for local hiring and campus recruitments, whom we can train as par our requirement," said K Paul Thomas, chairman and managing director of ESAF.
The bank has recruited around 200 people, and would be recruiting another 500 heads next year.
The problem of finding cost-effective banking talent is more pronounced in the north-east, where RGVN (North East) Microfinance has got a licence to set up a small finance bank.
"Getting the right people at the right cost is a challenge. We are in the north-east region, so we will have to pay a premium," said Rupali Kalita, managing director, RGVN (North East) Microfinance.
This apart, higher wages for recruits from private banks is likely to create internal conflicts in the bank due to wage discrepancy with internal recruits.
"There is huge difference between the way MFI field workers and private banking professionals work. MFI field workers have a human touch in their dealings, and they will also instrumental in getting deposits at the initial stages.
At the same time, we need banking experitise to provide full-fledged banking services. To keep moral of internal recruits from MFI background high will be challenge if salary structure is too differentiated," added Kalita.
Ujjivan, one of the biggest small finance banks, is offering home transfer to its staff if a bank branch happens to be in the same town.
"Obviously we have to pay higher salaries than what we were paying as microfinance institutions. There is almost a 30-40 per cent difference in the salary paid to a branch manager of a microfinance institution and that of a bank.
In the rural areas, our first priority is selecting people from absolutely local areas. Secondly, if within the organisation, someone lives close, then we are trying to transfer them there," said Samit Ghosh, founder and managing director, Ujjivan Financial Services.
Jalandhar-based Capital Small Finance Bank has restricted most of its recruitment within 5-10 km distance from workplace, except for people at very senior positions, said Sarvjit Singh Samra, managing director of the bank.
Apart from hiring locals, Disha Microfinance, which is expected to turn into a small finance bank this fiscal, is looking to absorb people from the broader financial services network -- mostly from the insurance sector -- to minimise costs, said Rajeev Yadav, chief executive officer of Disha Microfin.
Suryoday Small Finance Bank, which recently started operations, too is looking to groom internal talent, even as it has recruited around 200 people out of its work force of around 2,100, from banking background.
"For a small finance banking bank, the bigger challenge is to fit culturally. Typically, banking professionals are not well-versed with handling clients with current or savings accounts deposits of less than Rs 25,000. In contrast, for small finance banks, clients would have an average balance of Rs 5,000," said R Baskar Babu, MD and CEO, Suryoday Small Finance Bank.
Suryoday is looking to recruit around 500 people next financial year.
"Among the factors essential for the success of SFBs is the issue of labour cost arbitrage. Given the market segment in which SFBs are operating, there is an acute dearth of talent. SFBs would ideally like to have pay packages that are between what they have for MFIs but lesser than that of commercial banks," said aid Alok Prasad, former chief executive officer of MFIN.
Photograph: Lucy Nicholson/Reuters