The Chinese smartphone maker's focus on offline retail has helped it overtake Samsung in top 50 cities in India.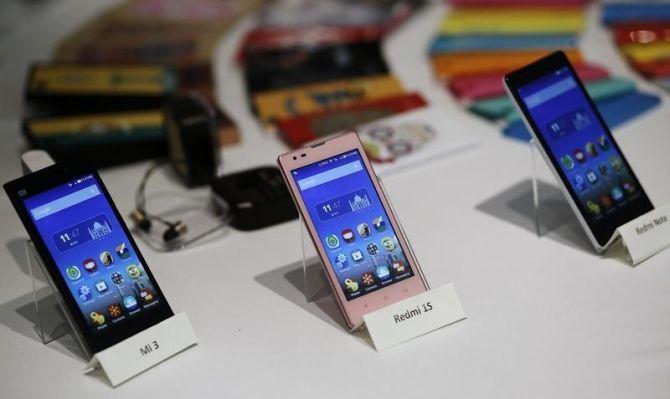 On a Monday in November, Manu Kumar Jain was seen taking selfies with a group of traders at Hoskote.
Jain, the global vice-president of Xiaomi and managing director of the Chinese firm's Indian subsidiary, was celebrating a small but crucial feat: the on-boarding of 30-odd retailers for Xiaomi's mission to transform its retail reach in the hinterlands.
Hoskote in south-western Karnataka is among thousands of inconspicuous towns that dot the country's rural landscape.
With a population of less than 60,000, its inhabitants mostly depend on agriculture for livelihood.
Though the smartphone wave has reached the town, it still features low on the priority list of mobile phone makers.
For Xiaomi, though, small town India is the core of its marketing strategy.
"We can now serve our Mi Fans (a community of trade partners, bloggers and social media influencers) across small towns and help them experience the true smartphone revolution. #DeshKaSmartphone is coming," Jain posted on his Facebook account after the visit.
A day later, it was Chandigarh's turn, where Jain again met a bunch of trade partners -- called Mi Preferred Partners.
Jain was on a tight schedule crisscrossing the country, but that didn't stop him from spending a few hours in a small market like Hoskote.
After all, turning key retail outlets in small towns, as well as large ones, into exclusive Mi Stores and Preferred Partners is part of the plan that has earned the firm rich dividends in 2017.
Even as Jain was busy taking stock of the ground situation in Hoskote, International Data Corporation (IDC), a global market intelligence firm, came out with a report on the smartphone market in India's top 50 cities, which account for close to half the sales.
Among the insights that the report offered, two points had significance for Xiaomi's India journey.
One, tier I cities continued to drive volume for smartphone vendors and tier II cities like Bhopal and Jaipur grew the most during the September quarter -- by more than 40 per cent.
And two, Xiaomi, three years after entering the most competitive smartphone market in the world, had emerged as the number one player, beating Samsung.
Xiaomi's market share had grown by over 70 per cent over the previous quarter to touch 26.5 per cent -- 2.4 percentage points ahead of the Korean major, according to IDC.
What's worked for Xiaomi, says Tarun Pathak, associate director, Counter Point Research, is its focus on the value-for-money proposition and a lean but superior product line-up.
While most major brands are priced in the Rs 10,000 to Rs 15,000 band, Xiaomi has stayed true to the fast-growing and affordable price segment of below Rs 10,000.
Back-to-back successful launches -- Redmi Note 4 and Redmi 4A -- and the launch of an offline expansion drive early this year added momentum to its growth, the IDC report noted.
In many ways, the mix of online and offline distribution defines Xiaomi's success in India.
According to Jain, sales from offline channels have grown 10 times in the past six months.
In early 2017, Xiaomi used to generate about five per cent of its sales from offline stores; now, he expects that share to touch 30 per cent by December.
"We already have over 50 per cent market share in the online space, but the offline channel, which constitutes about two-third of the market, provides scope to reach new customers," he says.
Of course, it took Xiaomi a while to zero in on the right model.
After setting foot in India in mid-2014, Xiaomi concentrated on online flash sales.
However, the firm realised the offline channel that accounts for close to 70 per cent of smartphone sales cannot be ignored.
In India, the Beijing headquartered firm is taking a three-pronged approach to growth -- Mi Homes, Mi Preferred Partners and electronic retail chains.
Mi Home, the firm's branded retail chains, is modelled after Apple Stores.
The first store in India was inaugurated in Bengaluru in May and racked up sales of Rs 5 crore on the very day.
Mi Homes are owned by franchise partners but operated by the company. Jain plans to have 100 such stores by the end of 2018, from 13 now.
Xiaomi's Preferred Partner model is aimed at keeping operational costs low for itself and its retailers.
So, instead of going through a national distributor to smaller dealers and then retailers, Xiaomi markets its products through a two-layered structure.
For every major city, it has one distributor, who directly feeds the Preferred Partner stores.
To cut the cost of inventory, it has put in place a customised system that advises retailers on the optimal inventory level for their store.
And more importantly, it feeds retailers with devices at regular intervals, instead of forcing them to buy large quantities for the whole month.
Such a strategy helps retailers earn higher return on investments.
The company currently has 1,000 Preferred Partners and hopes to take the number to 1,500 by the end of 2017.
In addition, Xiaomi sells its devices through all major electronic retail chains in the country, including Croma, e-Zone and Vijay Sales.
To keep up with demand, Xiaomi now adds manufacturing capacity every quarter. Its manufacturing partner Foxconn has two plants for Xiaomi phones -- 95 percent of the phones that it sells in India are made locally.
The company will add another four plants to meet future demand.
Indeed, Xiaomi has come a long a way since Jain first joined its India office as its sole employee and worked from a café in Bengaluru.
Xiaomi has 300 people today and recorded sales worth Rs 7,000 crore last year.
But this may just be the start of a new journey for the company. Having made a mark in the smartphone market, the firm is looking for a foot in the door in new segments such as air purifiers, power banks and fitness bands.
"It's now very easy for us to expand further; we now have a set up to leverage," says Jain.
Photograph: Anindito Mukherjee/Reuters.