With slower than expected growth in smartphone penetration, operators and OEMs are joining hands to provide affordable mobile devices along with attractive offers.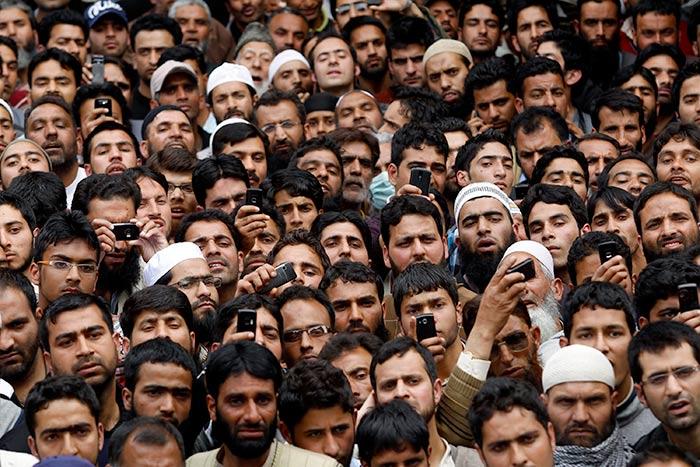 IMAGE: It is estimated that about 12 million feature phones are sold every month in India as against a million smartphones. Photograph: Fayaz Kabli/Reuters.
Feature phones in India are on a comeback trail after being written off only a few quarters ago by the original equipment makers, as well as telecom operators.
With slower than expected growth in smartphone penetration (despite affordable 4G devices and lower data tariffs), the industry's bet on the smartphone segment appears to have gone wrong. The entry of Reliance Jio changed the industry dynamics quickly and forced OEMs and incumbent operators to shift their goalposts.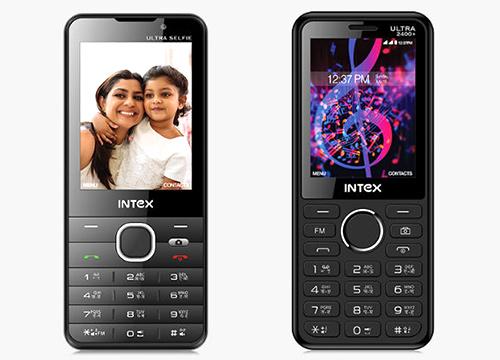 IMAGE: An Intex feature phone. Photograph: Courtesy Intex.
Having acquired a significant chunk of data users (smartphone consumers) with its aggressive pricing strategy, Jio is now looking to expand its subscriber base. For this, the company is targeting the 500-million strong feature phone users. With Bharti Airtel, Vodafone and Idea Cellular accounting for a majority of this user base as their 2G subscribers, it is imperative for them to fend off the challenge from Jio. No wonder, operators and OEMs are coming together to provide affordable mobile devices with attractive offers.

It is estimated that about 12 million feature phones are sold every month as against a million smartphones.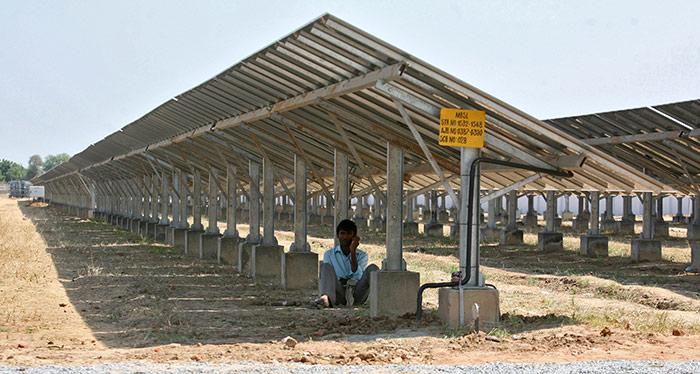 IMAGE: Airtel plans to digitally empower every Indian with high-speed data access via cheaply priced smartphones. Photograph: Amit Dave/Reuters.
"The feature phone segment is a high-volume low-value business, whereas smartphones are a low-volume and high-value proposition. With lower than expected growth of the smartphone segment, and Jio's thrust on feature phone users, the limelight is back on the feature phone segment," says Gaurav Nigam, senior vice-president, head of product, LAVA International.

He points out that recent tie-ups between OEMs and operators are a win-win for both stakeholders. Device manufacturers get an opportunity to tap into potential feature phone users and stand a better chance to retain the same user when she upgrades to a smartphone. Operators, on the other hand, get to retain their customer for a longer period of time on their network with exciting bundled offerings.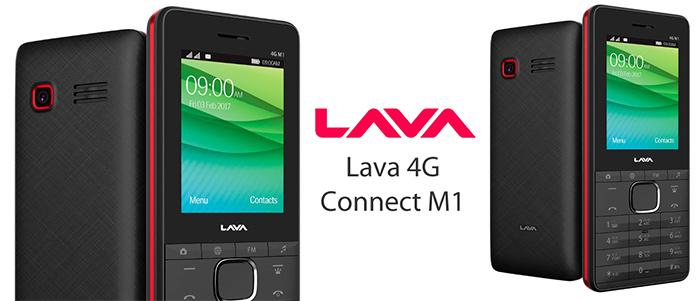 IMAGE: A Lava 4G feature phone. Photograph: Courtesy Lava.
Nidhi Markanday, director, Intex Technologies, says that with Jio the market is expanding. Intex is keen on taking advantage through bundling tie-ups for feature phones.

As both OEMs and operators come together to innovate with feature phones, how does one go about packing in more features in these entry-level devices and at the same time maintain quality and keep costs low?

Nigam says that even as the focus is on "affordability", as compared to competitors, Lava devices are priced at a premium of five to 12 per cent. For example, Lava's entry-level feature phone is priced between Rs 850 and Rs 900. The advanced model comes with a price tag of Rs 1,700-plus.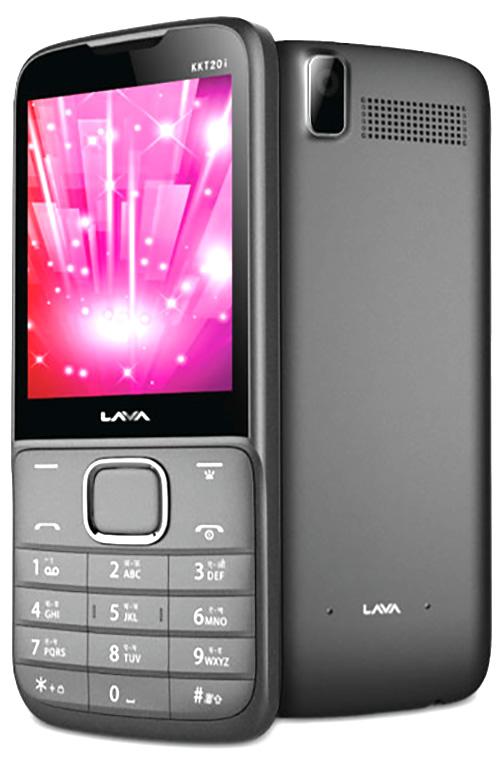 IMAGE: A Lava feature phone. Photograph: Courtesy Lava.
Having said that, he points out that since the company has started manufacturing devices in-house, over the last year and a half, it has been able to drive in a lot of efficiencies in its manufacturing processes and back-end infrastructure. Nigam claims now it has a better quality control over its products. The company has managed to increase brand saliency by more than 50 per cent and as a result cost of customer service has come down significantly. In a nutshell, with economies of scale Lava is able to keep costs low and maintain a competitive pricing strategy.

Lava has tie-ups with Vodafone India and Aircel. By partnering with these operators, Lava is looking to further build volumes in the feature phone segment. It sells 1.3 million plus devices per month.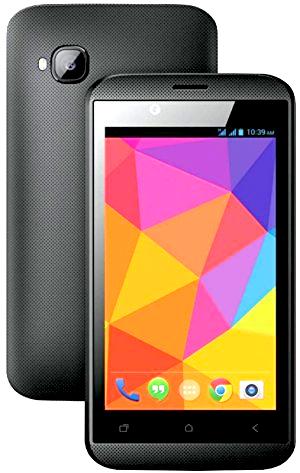 IMAGE: A Micromax Q300 smartphone retails for approximately Rs 2,119. Photograph: Courtesy Micromax.
With bundled offerings with operators, Intex is looking at a 30 to 40 per cent increase in its sales volumes, says Markanday. Focusing on providing feature-rich devices at an affordable price, Intex recently launched the Navaratan Series with eight 2G feature phones and one 4G feature phone. Its 2G feature phone range is priced from Rs 700 to Rs 1,100 and the 4G feature phone is priced at Rs 1,999.

Further, taking the feature phone battle right to Jio's doorstep, Airtel and Vodafone have partnered with Karbonn Mobiles and Micromax, respectively, to effectively offer a smartphone at the price of a feature phone. The aim is to lower the entry barrier for smartphone users by bringing down the average buying price from Rs 6,000 to Rs 2,000.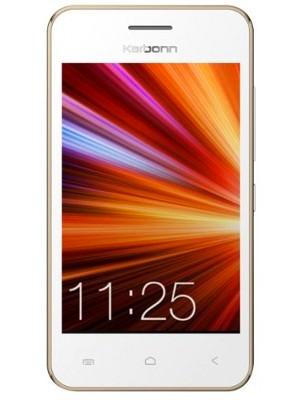 IMAGE: Karbonn K85 Ultra retails at approximately Rs 1,949. Photograph: Courtesy Karbonn.
For example, Airtel and Karbonn are offering the A40 Indian for Rs 1,399. The 4G smartphone is bundled with a monthly pack of Rs 169 with data and calling benefits.

Raj Pudipeddi, director, consumer business and chief marketing officer, Bharti Airtel, says, "Our aspiration is to digitally empower every Indian with high-speed data access. We plan to partner with multiple manufacturers to bring affordable smartphone options to the market and build an 'open ecosystem' of low-cost devices."
Why feature phones are hot
The expected transition from feature phones to smartphones is yet to pick up. Companies expect feature phones to dominate for next five to seven years, given their affordability
Gap in cost of ownership between feature and smartphones remains high. The average feature phone costs Rs 1,000, while a smartphone comes for Rs 5,500 to Rs 6,000
A conversion challenge facing companies is that consumers who have used feature phones for five to 10 years are reluctant to upgrade
Lastly, mobility poses a challenge. Poor electricity infrastructure results in battery charging issues for smartphones