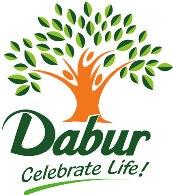 Dabur India has consistently delivered sales growth of 15-18 per cent for over five years and there seems to be no stopping the momentum. Its 2009-10, sales were up almost 20 per cent, largely driven by higher volumes, which grew 13.3 per cent.
Notably, its sales and profit growth are expected to hover at over 15 per cent in the next two years. Additional surprises in the form of acquisitions could prop up growth rates further.
All-round growth
Over the years, Dabur has successfully transformed itself from a company known for its health supplement, Chyawanprash, to a multi-product, fast moving consumer goods (FMCG) player.
Strong brand equity, ability to understand customer needs and launch products accordingly, identification of new growth areas and expansion of distribution reach are among the reasons for Dabur's success and robust growth rates.
For 2009-10, too, it reported a healthy 19.6 per cent top line growth (including 3 per cent contribution from Fem Care's acquisition), with most segments clocking growth rates of 11-26 per cent.
Operating profit margins also improved 150 basis points to almost 20 per cent, led by lower input prices and cost-management measures, thereby boosting net profits by almost 30 per cent.
"Even when the industry is facing the negative impact of rising food inflation, aggressive cost management initiatives helped Dabur expand Ebitda margins for the consolidated business for 2009-10. The company continues to register sales growth ahead of the market in several key categories, and this growth is almost entirely volume-driven," said Dabur India CEO Sunil Duggal.
The hair care business, the largest sales contributor to Consumer Care Division (CCD, which accounts for two-thirds of Dabur's consolidated sales), saw shampoo sales jump 27 per cent, led by an impressive 40 per cent growth in Vatika Normal shampoo.
Although the 30 per cent drop in sachet prices to Re 1 impacted sales growth in the March 2010 quarter, analysts expect growth rates to pick up from the second quarter of 2010-11 helped by new launches like Vatika Enriched Almond Oil and Dabur Amla Flower Magic as well as 4-5 per cent price hikes. The management expects the business to return to double-digit volume growth in 2010-11.
Dabur's oral care business improved its market share by 100 basis points to 10.3 per cent. While its Red Tooth Paste and Meswak brands clocked 17-27 per cent rise in sales, the Babool brand clocked 19.4 per cent growth, helped by the launch of Babool Mint Gel at an attractive price point.
The foods business also did well, wherein Dabur forayed into the fruit drinks category with Real Burrst. While Dabur's skin care sales jumped 33 per cent, Fem Care sales grew at a healthy 17 per cent helped by re-launch of some products and expansion of parlour coverage. Analysts expect these three businesses to grow 20-25 per cent in 2010-11.
Notably, Dabur's international business division (IBD, a sixth of consolidated sales) did exceptionally well with the top line growing 26 per cent on the back of new product launches, among others. The management hopes IBD will grow 20-25 per cent in 2010-11.
Investment rationale
On the back of its strong brands, product development capabilities and innovative strategies, Dabur should report strong domestic sales, as well as further improve its position in foreign markets.
Analysts expect Dabur to clock sales growth of over 15 per cent, sustain margins at 18-20 per cent and report an earnings per share (EPS) growth of 17-20 per cent annually in 2010-11 and 2011-12.
At Rs 182, the stock trades at 22 times its 2011-12 estimated earnings and can be considered on dips.