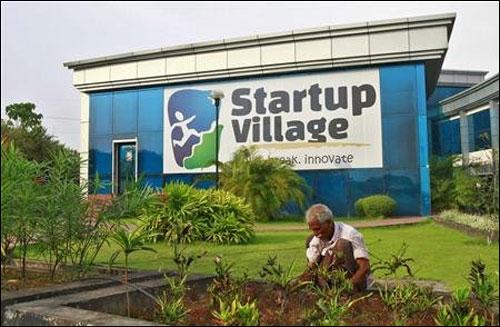 Investors prefer co-founders as they bring complementary strength
Ankita Vyas, a 21-year-old engineering student from Ahmedabad, travelled to Mumbai recently, seeking counselling from mentors on managing her two-year-old start-up.
As she was finding it difficult to run her tech-start-up all by herself, her mentor suggested she rope in a partner.
"Managing all the functions alone is very difficult. I am a good organiser but bad at sales.
"I cannot pitch my idea for funding.
"So, my mentor suggested I rope in a co-founder to help me with other aspects," says Vyas.
When Mark Zuckerberg, during his address at the Indian Institute of Technology Delhi, mentioned that having co-founders and partners who complement each other's strengths is a source of resilience to any venture, he was merely echoing what is a practice with the investing community.
Investors and venture capitalists say soft skills is one aspect they look at before investing in any company, and it's an aspect that tops the list is having co-founders on board.
"We have realised that ventures with three founders can do well. It's difficult to run a company on your own and we don't like single founders at all. These companies struggle.
"That is one thing we won't do (investments)," said Sasha Mirchandai, founder, Kae Capital.
Mirchandani adds that team, market size, unfair advantage, exit and capital efficiency are five buckets that his team has created to judge any investment proposal.
Beyond this, he has another list of 15-20 points that he pays attention to, which include determination and confidence, among others.
Funds such as these have now started encouraging entrepreneurs to find partners who share the vision.

Venture capitalists say if the number of founders is more than one, it brings in complementary strength.
For example, some founders could have good communication skills, while others could be good in technology and management and have good leadership skills.
Sulakshan Kumar, co-founder, Mysmartprice, says while he handles product and business, his partner Sitakanta Ray handles engineering and marketing.
"One person can't do everything in the business.
"The workload needs to be distributed and that's why the trend in the market of having more than one founder," says Kumar.
"More than one founder means a balance is maintained. If one says 'let's hire people', the other may say 'let us think about it'. It leads to a healthy discussion."
VCs argue that with the market slowing down, they are getting picky with their investments.
This means several companies who would have raised money earlier, are finding it difficult to fund future growth.
"You can't replace an equal strength partner with a hire. At the end of the day, it is just a job for the hire for the co-founder it is a way of life," said Kumar.
Vikram Gupta, CEO and founder, IvyCap, a Mumbai-based VC, however, not only finds it difficult to fund single-promoter companies but also companies with more than four promoters.
"We usually prefer companies with two to three founders.
"In business, there are highs and lows and the lows are extremely harsh. You need someone else to manage the situation along with you.
"We are fine with up to four promoters.
"Beyond four, it is difficult again. It becomes a case of too many cooks. Decision-making is impacted and one can spoil the team dynamic," says Gupta.
At start-ups with multiple founders, VCs ask for one founder to be the largest stakeholder and choose a unanimous chief executive, which means one person is recognised as the decision maker to avoid clashes going forward.
The image is used for representational purpose only. Photograph: Rediff Archives