Allegations of a particular market player being favoured over others were flying thick and fast in the early days of the scam.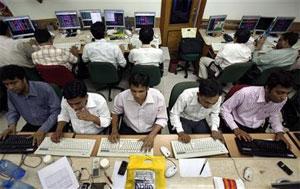 A large investor with inside information, allegedly close to Jignesh Shah, quietly sold off investments worth several hundred crores even as 13,000 investors were oblivious of the lurking danger to their holdings in the National Spot Exchange (NSEL).
The Economic Offences Wing (EOW) of Mumbai police is probing a corporate group, which had significant exposure to the National Spot Exchange but exited its positions just before the scam broke out on July 31, 2013. This investor was also one of the largest player in the futures exchange MCX, which then belonged to the Shah-controlled Financial Technologies group.
Allegations of a particular market player being favoured over others were flying thick and fast in the early days of the scam. Some investors had even pointed out a Mumbai-based entity with interests in financial services. The mysterious shrinking and disappearance of NSEL's Rs 800 crore settlement guarantee fund had also added credence to this theory. Conclusive evidence was elusive.
But, the EOW has now stated that this strand of investigation is still alive in its latest chargesheet filed on Monday accusing Financial Technologies group founder Jignesh Shah of criminal conspiracy. "Investigation on this aspect is still in progress," the charge sheet said.
The group, the agency suggested was close to Shah, as both had lending and investment transactions dating back to 2005. Describing the unnamed group and its transactions, the chargesheet said "During investigation, it is disclosed that Jignesh Shah had invested Rs 5 crore (Rs 50 million) in one company through his company La Fin Financial Services in the year 2005. This company along with its sister concerns is one of the largest investors of both MCX as well as NSEL."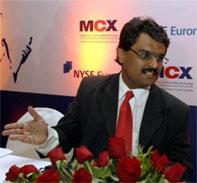 The group also had transactions with other FT group entities and directors. EOW has found that this group through one of its arms had invested Rs 5 crore in National Bulk Handling Corp (NBHC) till 2012. NBHC, an FTIL group entity and sister concern of NSEL, which dealt in commodities warehouses, was sold off to India Value Fund, a private equity firm after the NSEL scam broke out.
"They also gave a loan of Rs 2.05 crore to one director of NSEL. This group in spite of largest investor (sic) didn't lose any money and withdrew just before outbreak of this scam. All these indicate towards insider trading in the platform of NSEL," the investigative agency said.
The chargesheet also lists various assets of Shah and his wife Rupal Shah that have been secured/recovered or seized by the agency. These include 20.71 million FTIL shares worth over Rs 602 crore (Rs 6.02 billion) at Wednesday's close of Rs 290.85, 1.2 million shares of Edelweiss financial services, which at Rs 62.30 each, was worth Rs 7.47 crore and investments in instruments of several infrastructure financing institutions such as Indian Railway Finance Corporation, National Highway Authority of India, Power Finance Corp, L&T Infra Finance.
It also listed nine bank accounts with a total credit balance of Rs 13.68 crore. Several houses and land assets of Shah in Mumbai and Pune were also listed in the chargesheet.