Though Dentsu Aegis says C P Arora left the business in July 2016, his Twitter handle and LinkedIn profile continue to refer to him as group CFO of Denstu India.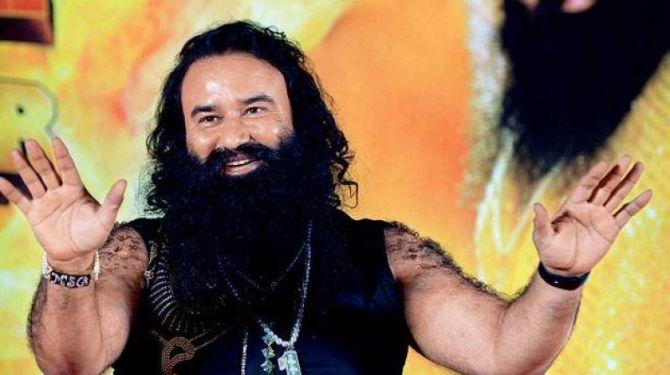 C P Arora, former group chief financial officer (CFO) of Dentsu India, was spearheading the business ventures of Gurmeet Ram Rahim Singh Insan, the convicted chief of cult group Dera Sacha Sauda.
Filings with the ministry of corporate Affairs (MCA) reviewed by Business Standard showed that Arora, who used his full name, Chhinder Pal Arora, in company filings was director in a couple of MSG group companies, floated by the Dera chief, even as he continued to hold an executive position in the advertising major.
In response to an email seeking comments, a Dentsu Aegis spokesperson said in a statement: "Mr CP Arora left the business on July 12, 2016. Since that date there has been no contact with him."
Arora's Twitter handle and his LinkedIn profile continue to refer to him as Group CFO of Denstu India.
Arora, who is based in Gurgaon according to MCA records, could not be reached for comments. He did not respond to an email sent by Business Standard. A call made to his mobile number gave a "temporarily disconnected" message.
Arora, left, who was earlier with JWT, joined Dentsu India in 2012 along with another senior executive.
Between June 2012 and June 2013, he became director of six companies -- Dentsu India, Dentsu One, Dentsu Mediatech, Dentsu Impact, Dentsu Web Chutney and Taproot Dentsu India Communication.
Of these, he resigned from the first five on July 15, three days after the date given by the Dentsu spokesperson.
In case of Taproot, the filing of resignation of Arora was made in the MCA only on August 16, a week before the CBI court pronounced the sentence against Insan in the 15-year-old rape case.
But, the resignation was backdated on September 28, 2016. Even assuming that Arora had left Dentsu in mid-July, records showed his association with the MSG group began even before this date.
Arora came on the board of Hakikat Entertainment in December 2014.
In October 2015, he became a director of Mission Splendid Great Digital Media. He continues to be a director on both these companies.
MSG Electric system and 777 Intermediate Media Service are the other firms he is on the board currently.
Sources close to Dentsu say though the group doesn't interfere with personal belief systems, the company's internal rules would prohibit senior employees, especially those with critical roles such as CFO from taking such positions in other entities.
Hakikat Entertainment was the company that produced the movies in which the Dera chief and his adopted daughter Honeypreet Insaan acted.
On Tuesday, Honeypreet was arrested in Punjab for her alleged role in the violence that broke out following the arrest of the Dera chief.
In his tweets Arora has mostly retweeted the Dera chief's tweets.
On December 5, 2014, he tweeted "@Gurmeetramrahim Thnk u so much Pita Ji 4 accepting my reqst of coming in dreams!It was a memorable&best night 4 me".
While most of his tweets were about the movies of the Dera chief and their success, he also tweeted about the launch of the MSG branded products in June 2016.
"MSGproducts4U are your doorway to happy blissful life, through adulteration free organic products! Have you made the big switch yet?" he said on June 5.
A few days later he tweeted, "Launch of #StylishMSGapparels by its brand ambassador Dr.@Gurmeetramrahim will surely make MSG brand different n better fm other brands!"
In early 2016, Singh launched MSG, a line of products that includes eatables, cosmetics and grocery items.
MSG is an acronym for Mastana Ji, Satnam Ji and Gurmeet Singh, the three gurus who have headed the Dera since its inception in 1948.
In a February 6, 2016 report published in Business Standard Arora is identified as MSG's chairman. The Business Standard reporter met him outside a MSG factory in Sirsa.
"Dressed in a blue jacket and blue shirt, Arora says that the mission behind launching these products is to ensure that people get access to unadulterated food.
Comparisons with Ramdev's Patanjali are obvious but Arora insists he is competing with no one," the report said.
"Our goal is to introduce healthy, organic products at decent prices in the market. It's almost like a health campaign," he told Business Standard then.
Arora had said then he had plans to take the online route soon.
Photograph: PTI Photo.