Letter to telecom secretary alleges Jio is masquerading full-blown services in the guise of a trial; no word from Reliance.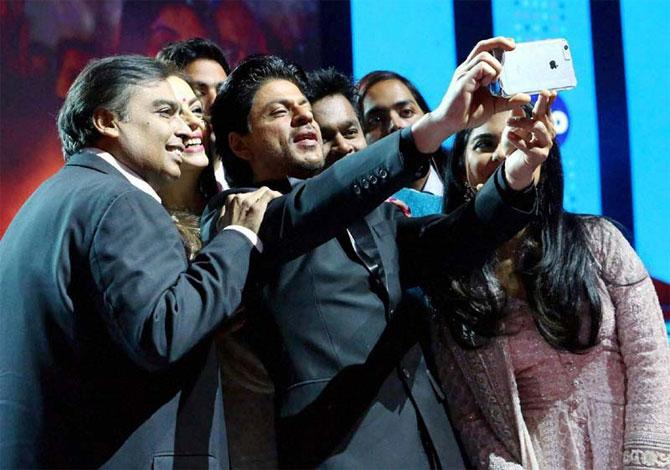 The war that had so far been brewing silently between incumbent telecom operators and Reliance Jio has come out in the open.
Industry body Cellular Operators Association of India fired a salvo at Jio on Monday by writing to Telecom Secretary J S Deepak alleging that Jio was masquerading full-blown services in the guise of a trial, which they said amounted to predatory pricing.
The COAI's letter was a response to one sent by Jio to the department of telecommunications claiming that incumbents were not providing enough interconnect bandwidth.
In response, the incumbents have alleged that the burgeoning voice traffic emanating from Jio is choking their networks, given that 1.5 million subscribers of Jio are calling people who are on the networks of other leading telcos.
When a subscriber of one network makes a call to a subscriber of another network, the point at which the two networks connect are known as Points of Interconnect. Depending on the nature of traffic emanating from different networks, each operator has a certain capacity on its PoIs. Given that few Airtel or Vodafone subscribers are calling Jio subscribers, the traffic is skewed.
An e-mail sent to Reliance Jio remained unanswered.
Incumbent operators claim that the incoming traffic being dumped is burgeoning and even the hugely augmented count of PoIs are getting choked, as millions of users are calling for free. Incumbents have claimed their paid subscribers are getting affected because of this.
Rajan Mathews, director general of COAI, said: "We asked for clarity on whether this is compliant with regulations, as 1.5 million subscribers are tantamount to a commercial launch as the trial period has been extended yet again and networks of our operators are getting choked."
Jio had launched trial services last December and its users are consuming 25-30 times more data than the Indian average, because the services are free. Even though Jio is still in the trial phase, rivals alleged that it is trying to port their subscribers.
Clearly, the extension of free services is beginning to hurt incumbents in more ways than one. In its letter to DoT, COAI has said: 'This is no test. This is the provisioning of full-blown and full-fledged services, masquerading as tests, which bypass regulations and can potentially game policy features like the IUC (Interconnection Usage Charges) regime, non-predatory pricing and fair competition etc.'
The letter to DoT comes a day after the industry body accused the Telecom Regulatory Authority of India of being biased. This further indicates that the relationship has hit rock bottom, as tariff is Trai's remit and the industry should ideally have approached it and not DoT.
Incumbent firms are concerned about the traffic imbalance, especially in light of Trai's decision to review interconnection charges. Incumbents feel the current interconnect rate of 14 paise is too low, as it is calculated on the assumption that traffic imbalance is no more than 5-10 per cent.
Given that currently 80 per cent of calls are originating from Jio's network and terminating on networks of others, incumbents claim the cost of carrying this traffic is not covered under the current model of long-run incremental cost (LRIC) model.
The letter goes on to say that had Jio's free usage 'been filed as tariff plan, it would have doubtless been examined for predatory market practice. But no plan has been filed, and there has been no examination. Meanwhile, such pseudo tests with free calling are throwing up one-way traffic, which is leading to never ending pseudo demand for more PoIs.'
The incumbents have said member operators should not be expected to provide PoIs while this "test" is being played out.\
IMAGE: Mukesh Ambani's family with Bollywood superstar Shah Rukh Khan at the Reliance Jio 4G launch. Photograph: PTI Photo.