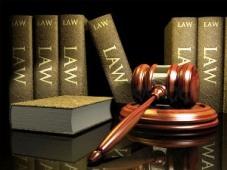 Tata Steel on Tuesday announced that a tribunal had given a partial final award in its favour in an ongoing arbitration proceeding between its UK operations (formerly Corus) and a four-member group of erstwhile buyers of products from its Teesside Cast Products plant in north-east UK.
Tata Steel and the consortium fell out in April 2009, when the latter pulled out in the fourth year of a 10-year deal to buy steel from TCP, forcing the company to mothball the plant and later put it for sale.
It also resulted in job loss to 1,500 people. The original deal was set to allow Tata Steel to sell a little less than 80 per cent of its annual output to the consortium.
In a statement on Tuesday, Tata Steel said the arbitral tribunal, among other things, found that the "offtakers did not validly terminate their offtake agreements... The arbitration proceedings are being held under the auspices of the International Court of Arbitration.
The arbitration proceedings will now move to the next phase of determining the amount of damages."
Tata Steel had earlier said it lost as much as £150 million due to the early termination of the agreement.
It is also not clear whether the consortium has any scope to appeal against this latest decision.
The consortium consists of Marcegaglia SpA (Italy), Dongkuk Steel Mills (South Korea), Duferco Participations Holding (Switzerland) and Alvory SA (Luxembourg).
Tata Steel is now close to announcing the sale of TCP to Bangkok-based
steel maker Sahaviriya Steel Industries.
In today's statement, Tata Steel also said its European operations produced 3.7 million tonnes of liquid steel in the third quarter of 2010-11 and recorded deliveries of 3.5 million tonnes, nearly 8 per cent lower compared to the corresponding period of last year and nearly 1 per cent lower compared to the deliveries achieved in the second quarter of 2010-11.
"While production and deliveries in the third quarter of 2010-11 were in line with the first half of 2010-11, the improvement in the financial performance of the first half of 2010-11 could not be maintained as higher raw material prices and reduced apparent demand due to seasonal slowdown, among other factors, adversely affected margins at Tata Steel's European operations," the company said.