The second campus would have the potential to create around 18,000 jobs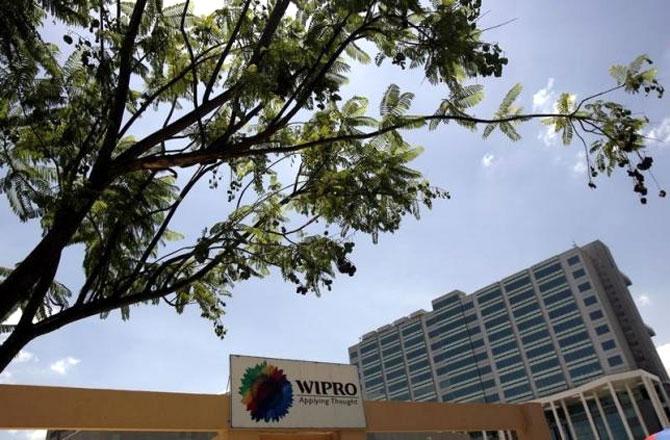 Information technology (IT) major Wipro has said it would stall its plans for a second campus in Kolkata if it is denied the special economic zone (SEZ) status.
This could be a major blow to West Bengal Chief Minister Mamata Banerjee's efforts to industrialise the state.
According to a senior Wipro official, unless the SEZ status is granted, the company will not move ahead, even though it has moved the Board of Approval (BoA) with a fresh application last month.
The second campus would have the potential to create around 18,000 jobs, indicated a company official. There are around 7,500 people at the existing Wipro SEZ near Kolkata.
"Wipro is moving ahead with its projects across India, wherever it has an SEZ approval. Where such approvals are not given, projects are likely to be shelved," he said.
State Information Technology Minister Bratya Basu told the Assembly last week that the government was open to discussions with IT companies who are interested to invest in the state but it would be according to his government's land policy.
Responding to a query from Business Standard over the policy, Basu said, "We will discuss on this matter (and) all are welcome. But according to the land policy, we will think."
It is the policy of the government not to grant SEZ status. However, the ruling Trinamool Congress, in its election manifesto, had said it would come up with plans for knowledge-based sectors such as IT and those that depend on intellectual resources.
On SEZ, in particular, it was silent. This was a deviation from the party's 2011 manifesto, in which it had opposed SEZs.
The state government has sent out feelers to the IT companies, indicating there could be a review of its stand on SEZ. Based on this, Wipro had moved the BoA. The final decision, however, would be taken by Chief Minister Banerjee.
The IT minister, Basu, had earlier said granting SEZ status was not exclusively his domain as it depended on the party's land policy.
On June 7, IT companies including Wipro met the government. After the meeting, Wipro felt there was a positive change in the government's outlook towards SEZs and made the application.
The proposal has an in-principle approval from the Development Commissioner of Falta SE but not the state government.
However, after Basu's statements in the state Assembly, the Wipro official said, "There seems to have been a change of heart."
The state government's stiff opposition to SEZ has been holding back not just Wipro's second campus but also Infosys' entry into West Bengal. Infosys, too, has made it clear that it would not go ahead with its plans without an SEZ status.
An SEZ status means major benefits such as exemption from various taxes - corporate tax, service tax and export taxes, among others.
Assocham President Sunil Kanoria said, "SEZ status is not relevant in the current scenario. If the government offers similar tax benefits as is given in the SEZ, it is fine for companies to conduct their business."
SEZ saga
Expansion plans of IT major Wipro in Kolkata seems to have hit a roadblock with the state government sticking to its opposition to special economic zones
2016
Trinamool Congress election manifesto silent on SEZ
June 7: Wipro officials as part of a CII delegation meet state IT minister Bratya Basu to discuss SEZ proposal, pending since 2009
June 16: Wipro moves the Board of Approval with a fresh proposal to set up a SEZ in Rajarhat
June 30: Basu says in the Assembly IT proposals will be looked into as per the land policy, which still is against SEZ
Photograph: Punit Paranjpe/Reuters