In a landscape where technology entrepreneurship on Sunday in India often means launching, say, the eighth company that sells diapers online - where thousands of rupees are spent acquiring customers who don't return, where the standard game plan is to outspend everyone else and triumph simply because you're the last one standing - Vineet Devaiah's product and its path to development offer a wildly different narrative.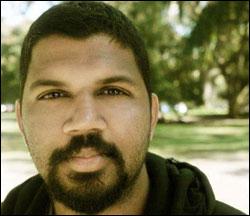 Devaiah, 26, has what is considered the holy grail of tech investing: a potential killer app that facilitates crowdsourced panoramic images to build a community. "Considering where the market is moving, this is a huge opportunity," says Devaiah's mentor, Bala Manian, a US-based serial entrepreneur in the optics space, whose inventions were picked up by George Lucas's Industrial Light and Magic to make Return of the Jedi, amongst other films, and netted Manian both millions of dollars as well as an Oscar for technical advances in film.
Making money
TeliportMe's app, called '360,' allows you to press a button on your camera and take a circular shot of the world around you, generate a panoramic, full-circle, hi-res picture of your surroundings and share it on Facebook or Twitter as well as Teliport's website, and make comments.
It's not that there aren't other panorama apps for Android. Photaf, Occipital, Dermandar and Photosynth are amongst some of the leading ones that have cropped up in just the last year or two and have their own fan base as well as detractors. However, TeliportMe and Photaf clearly seem to be ahead of the pack.
Yet, to marvel at the app alone is to miss the infinitely bigger picture. "From the word go, our focus was on building a community. Others mostly focus on utilisation," says Devaiah. It's a 'give away the razor to sell the blades' sort of idea.
Building a community of loyal, engaged app users is what made two-year-old photo app maker Instagram - with its 30 million devoted followers at the time - so attractive to Facebook that it snapped up the company for $1 billion this year.