A business in India wanting access to maps and geospatial data would typically have to wait months before it got what it wanted.
All this is set to change with the new guidelines on geospatial data, report Neha Alawadhi and Peerzada Abrar.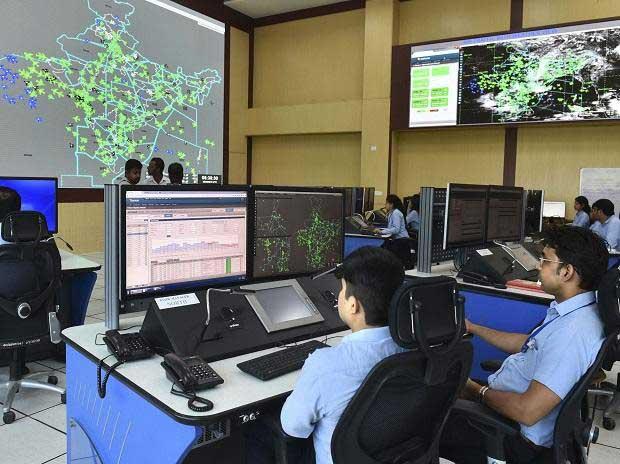 A business in India wanting access to maps and geospatial data would typically have to wait months before it got what it wanted.
Om Hemrajani, director at mapping, surveying and geospatial firm Genesys International Corporation Ltd, explains that those interested in aerial image collection to make maps are up against a maze of red tape and hurdles.
Permissions are needed from the Directorate General of Civil Aviation and the ministry of defence; and approvals are largely given only for government projects.
"Even if a company got a contract from a government and applied on its behalf, the permissions would take three to six months," he adds.
All this is set to change, with the government having put out new guidelines on geospatial data on February 15.
Mapmyindia, the Indian company best-known for its mapping technology, has already said that the reforms will bring benefits for sectors such as agriculture, health care, finance, logistics, transportation, technology, and commerce.
"The country will see 4-5 per cent GDP growth due to the widespread benefits of geospatial technologies," says Mapmyindia's chief executive officer and executive director, Rohan Verma.
While introducing the guidelines, Union Minister for Science and Technology, Earth Sciences Harsh Vardhan said the decision will lead to a Rs 1-trillion geospatial economy.
India currently relies heavily on foreign resources for mapping technologies and services, and the government reckons that domestic availability of locally relevant maps and geospatial data will lead to improved management of resources.
The industry largely agrees.
The sector will be deregulated, and prior approval for surveying, mapping and for building applications based on this data is no longer needed.
"With the new guidelines, only Indian companies are now allowed to collect terrestrial geospatial data like mobile mapping and Lidar (light detection and ranging) collection, which is useful for 3-dimensional maps.
Also, accurate geospatial data (better than one-meter accuracy) can be created by Indian companies, and will have to be sitting on Indian servers located in the country itself, for security reasons," says Hemrajani.
Except for a small negative list, which the government will notify, an Indian company will be allowed to map anything.
"You can map, using whatever technology you want -- Lidar, high-resolution cameras, underwater, over water," Lalitesh Katragadda, former head of Google India's engineering centre and developer of Google Mapmaker (a tool that eventually led to the creation of Google Maps), had said at a recent event.
Firms in this space see scope for applying geospatial technology in the areas of land reform, highways and city planning.
Bengaluru-based Pixxel, a private satellite-imaging company, is readying to launch two satellites this year and a constellation next year, to help bring the benefits of space to earth.
It also recently announced a partnership with a division of the Indian department of space.
Awais Ahmed, founder and chief executive of Pixxel, says companies can now procure and sell geospatial services above a certain threshold value, which will facilitate faster development of solutions, and put India on a par with other countries.
Making high-quality geospatial data available for the masses, Ahmed says, will benefit multiple sectors, including agriculture, urban planning, infrastructure monitoring and climate monitoring.
Other companies that stand to benefit are those like Esri, which deals with geographic information system (GIS) software, location intelligence and mapping.
Says Agendra Kumar, president, Esri India Technology Pvt Ltd: "Our technology is used in creation of data and providing data services. This policy change will be better for our business, because many more Indian companies will now be allowed to generate data. Earlier, unless it was for a government project, approvals were very, very difficult."
Easy availability of data from government sources and permission to private companies to generate data will give a push to technology deployment, he adds.
One aspect, however, is missing in the new policy, according to an executive with a global technology firm -- there is no mention of Open Maps and Open Data, used by companies such as Apple, Facebook, Snapchat, Uber and Microsoft.
Feature Presentation: Ashish Narsale/ Rediff.com