Indian minority shareholders in Vodafone India, including Analjit Singh, will have to pay 20 per cent capital gains tax after selling their stake to the UK-based parent company, a Finance Ministry official said.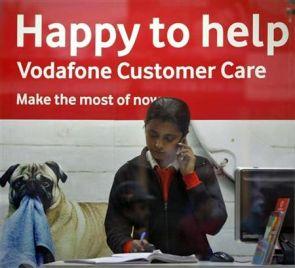 "There is a capital gain for the minority shareholders and it will be taxed," the official said when asked about the tax implications of Vodafone Plc's plan to buy out the minority shareholders in its Indian telecom venture.

The tax on gains made from financial transactions is levied at 20 per cent.

Vodafone Plc last week applied to the Foreign Investment Promotion Board for approval to increase its stake in Vodafone India to 100 per cent from the current combined direct and indirect holding of 84.5 per cent.

It proposed to buy the remaining stake in the company for Rs 10,141 crore (Rs 101.41 billion).

Besides Singh, who is the non-executive chairman on the board of the Indian company, the minority shareholders of Vodafone India include Piramal Enterprises Ltd chairman Ajay Piramal holding an 11
per cent stake.
Vodafone entered India in 2007 by buying Hutchison Whampoa in Hutchison-Essar Ltd in a $11 billion deal.
The company faces a tax liability of over Rs 11,200 crore (Rs 112 billion), along with interest, for the acquisition and is in discussions with the government to resolve the issue.
Vodafone had offered to settle the dispute through conciliation and the government has agreed, but there are differences over the rules under which it would take place.
While Vodafone wants to resolve the dispute under the United Nations Commission on International Trade Law, the government insists on applying the Indian Arbitration and Conciliation Act.
© Copyright 2020 PTI. All rights reserved. Republication or redistribution of PTI content, including by framing or similar means, is expressly prohibited without the prior written consent.