The IPO is expected to bring handsome fees for the selected banks at a time when billion-dollar listings have become scarce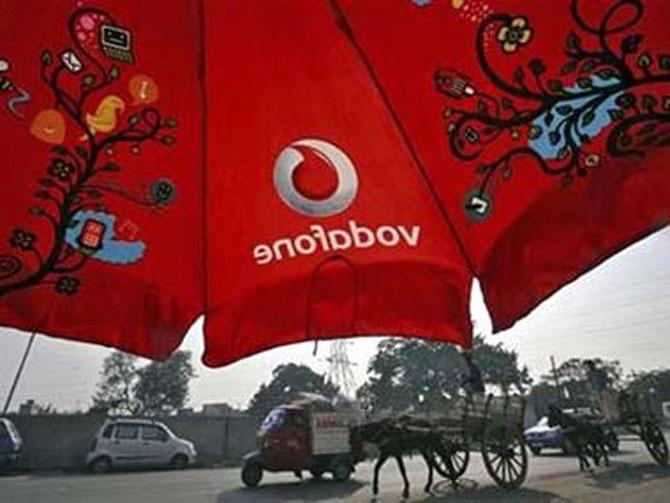 Vodafone, the country's second largest mobile operator, has appointed six bankers to raise about $2.5 billion (Rs 16,500 crore) through an initial public offering this year, which could well make it the country's largest IPO in rupee terms.
Sources said Deutsche Bank, HSBC and ICICI Securities would be the book-running lead managers while Bank of America Merrill Lynch (BofAML), UBS and Kotak Securities would be the global coordinators for the offering.
"It is expected to be a combination of offer-for-sale and issuance of fresh equity," said an investment banker aware of the development. "The issue is targeted for the last quarter of 2016," he added. The parent will dilute about 10 per cent of its equity in Vodafone India.
In 2010, Coal India had raised Rs 15,199 crore in the primary market, which was the largest issue in the country.
The names for the bankers were finalised after pitches in London early last week, also by Goldman Sachs, Citi and Axis Bank. The IPO is expected to bring handsome fees for the selected banks at a time when billion-dollar listings have become scarce.
Vodafone plans to use the proceeds to buy additional spectrum and further expand its operations across India's crowded telecom market led by Bharti Airtel.
New player Reliance Jio is also expected to launch its 4G services this year.
Vodafone India's listing has been awaited since it first spoke about it in 2011. "The IPO is expected at over $20 billion valuation for Vodafone India," said another investment banker familiar with the plans. Bharti Airtel had a market value of Rs 1.45 lakh core ($21.9 billion) on Friday.
Vodafone entered India in 2007 when it acquired a majority stake in Hutchison Essar, a deal that cast it in a dispute with the tax authorities. It is not clear if an IPO will help in resolving tax cases filed against the company in Indian courts and one that is in arbitration in London.
Vodafone Group has a wholly-owned subsidiary Vodafone India since 2014 after 100 per cent foreign direct investment was allowed in telecom. This also brought down its need for an IPO. Marten Pieters, former chief executive officer at Vodafone India, was disappointed that he could not come out with the company's IPO due to tax disputes.
The Indian market has over a billion mobile subscribers and the potential for data use is one of the highest in the world. Mobile phone operators have been spending heavily in setting up fourth-generation (4G) mobile broadband data networks to meet expected demand.