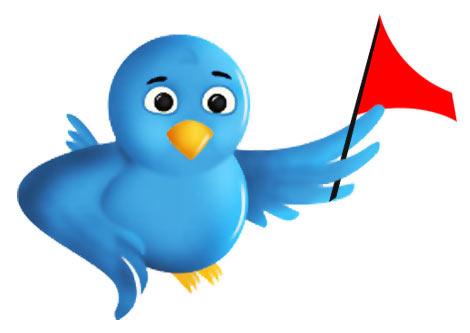 When boxer Mary Kom won a gold medal and L Sarita Devi refused a bronze at the recently concluded Asian Games in South Korea, about 100,000 congratulatory and supportive messages were posted on Twitter.

The buzz among 'tweeples' was hard to miss, even as neither of these sportspersons has an active handle on the microblogging site.

Kom has a Twitter account - yet to be verified by the site - but it hardly sees any messages being posted.

Devi, on the other hand, does not have a presence on this social media platform so far.

Getting such sports icons to come to the website and use it actively is a challenge that Aneesh Madani, who joined Twitter India as head of sports partnerships in November last year, has taken upon himself.

"India is one of the top 10 markets for us. Since we are a mobile-first company, our goal is to reach every Indian who has a mobile phone. And, I want to make sports a Twittery experience here by getting personalities, broadcasters and sports leagues to join the platform," he says.
THE SPORT OF TWEETING
672 mn: Number of tweets on the 2014 #WorldCup
750%: Rise in tweets with #WorldCup in 2014 over those in 2010 (In India)
5 mn: Number of tweets related to IPL-7, with nearly 60% increase in #PepsiIPL conversations and 65% increase in @IPLfollowers (>1.5 million)
76%: Share of tweets posted during live matches in total IPL-related posts
Tweeplay: An on-demand video feature launched in India for the first time during IPL this year
He explains Twitter will work with Indian sportspersons on two levels - those already using the site will be partnered with, to see how they can use the platform better; and those not yet using will be brought on to the platform.

In India, Twitter has so far focused on cricket alone, given the game's popularity among the masses here.

It is actively working with the Indian Premier League and Champions League T20, and recently tied up with the Board of Control for Cricket in India for India's tour of England. Among broadcasters, it has worked with Star Sports and Sony Six.

Madani says: "I think IPL has so far been the best property in terms of social media use -- for driving viewership interaction and connecting. This year, we innovated with it and launched some new features."

This year, IPL-related interactivity on the microblogging site has increased 65 per cent from last year.

For IPL, Twitter this year introduced a new feature, Tweeplay, which allows users to get on-demand video replays of their favourite players and shots.

With an increase in use of smartphones, it has become important for broadcasters and marketers to interact with users and viewers on a regular basis.

This has also opened for social networking platforms avenues to have marketing tie-ups.

Star Sports, for example, has partnered with Twitter for its 'Amplify' platform, with Vodafone as a sponsor -- the first such partnership with an Indian media channel.

It is a marketing tool, under which Twitter pushes tweets to anyone who has shown interest in such content.

Globally, Twitter has a similar programme for the National Football League which BBC has used for getting access to a wider audience.

Twitter wants to don. . .

Asked if it was only cricket that will be Twitter's focus in India, Madani disagrees.

His target is to take Twitter beyond cricket and have a wider presence across various sports and sportspersons.

"During the FIFA World Cup 2014, tweets with #WorldCup grew 750 per cent from the previous edition.

During the Commonwealth Games, a host of Indian sportspersons started using Twitter.

Among those joining the platform then were Parupalli Kashyap, the gold medal winner in men's badminton, and Pankaj Advani, who won the Billiard's championship," adani says.

Twitter also played an active part in taking Kabaddi live to users.

#ProKabbadi became the second screen where fans could get a front seat to the happenings in the world of that sport.

"There was a lot of buzz created around Kabaddi, with support from celebrities like Amitabh Bachchan.

In terms of geodiversity, Maharashtra dominated the conversation, accounting for almost 28 per cent of the tweets with #ProKabaddi conversation from across India," Madani adds.