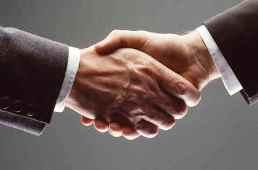 MediaPro, the STAR-Zee joint venture that controls the distribution of 78 television channels, has some serious competition.

TV18 and Viacom18 on Tuesday announced a 50:50 joint venture, IndiaCast, to create a platform to distribute nearly 57 channels.

The third large distribution consortium, the Sony-Discovery OneAlliance, controls around 26 channels. Before it was bought over, Eenadu used to distribute its 11 channels on its own.

The TV18 and Viacom channels were distributed by another JV (joint venture) between Network18 and Sun TV.

This JV will now only distribute all the channels of Viacom, Eenadu and TV18, apart from Sun TV in Tamil Nadu.

However in the north, Sun TV channels will be distributed by the new announced JV.

Unlike the other tie-ups, IndiaCast will consolidate domestic as well as international channel distribution (leveraging Viacom's global clout), placement services and content syndication and also include other new media platforms like IPTV, mobile platforms and HITS.

MediaPro and OneAlliance have independent verticals for new media.

"The Indian distribution market is throwing up ample opportunities and we are uniquely poised to make the most of this proposed alliance in an increasingly digitised environment.

"Distribution is one of the high-growth areas in this industry and we are excited to have a presence in this part of the business as well," said Sai Kumar, group chief executive officer, Network18 Group.

The move comes six months after Mukesh Ambani invested in Network18-Eenadu in a multi-layered deal.

Experts say the move will also give Ambani, who is preparing for a major onslaught through 4G services, a distribution clout to offer broadcasting content combined with high-speed internet at home through a combination of broadband wireless connectivity at the last mile.

It will also help him offer content to mobile customers using 4G services, which offer high-speed downloads.

Anuj Gandhi will be the group chief executive officer of IndiaCast and Gaurav Gandhi the chief operating officer.

"The company will be the focal point not only for content and media distribution but also to drive the content asset monetisation business of these channels.

"The growth and way forward for media brands in the journey ahead is through content asset monetisation -- taking content across geographies, platforms and mediums," said Gandhi.

IndiaCast will distribute all the channels of both media houses -- CNBC TV18, CNN-IBN, CNBC Awaaz , IBN7, Colors, MTV, Nick, Sonic, VH1, Comedy Central, Colors HD -- and all the channels of Eenadu.

In addition to this, IndiaCast will distribute Sun Network channels and Disney channels in Hindi-speaking
markets.
The Sun18 JV, formed in 2010 between Kalanithi Maran's Sun networks and Raghav Bahl's Network18 will be part of the JV in the Hindi-speaking markets while IndiaCast channels will be distributed by Sun Network in Tamil Nadu.
However, industry observers feel Sun will eventually move out from this and join hands with another distribution partner.
The Network18 Group is one of the largest diversified media conglomerates in the country and has two listed entities: Network18 Media and Investments, which acts as the holding company of the entire group, and TV18 Broadcast, which owns broadcasting assets like CNBC TV18, CNN-IBN, CNBC Awaaz and IBN7.
As of March 2012, Network18 Media and Investments owned 39.69 per cent in TV18.
Other than owning a major chunk of its broadcasting news space, TV18 also owns 50 per cent in IBN Lokmat, the Marathi news channel, and 50 per cent in Viacom18, which runs Colors, Nickelodeon, MTV and VH1 and Viacom18 Motion Pictures.
The industry may see more such merged entities in distribution, said Jehil Thakkar, head of media and entertainment, KPMG.
"Such joint ventures give synergies in distribution and cost savings.
It ensures compliance from the cable operator and hence better rates," he said. "Such collaborations also ensure a wide consumer base."
Not everyone agrees. Cable industry officials say while there is no clarity on the deal yet, big distributors can squeeze cable operators and extract more subscription revenues and negotiate the carriage fee.
"Things are bound to shake up with consolidation in the distribution business.
"This is cartelisation of broadcasters. It is negative for the viewer and negative for the industry," said a cable operator on condition of anonymity.
Media analysts feel there are four things the deal could lead to: an increase in pay revenues and a fall in carriage costs, cable industry consolidation, improved access to non-Hindi markets and a push for media regulation.
If these happen, the deal could end up being a positive but if it just arm-twists cable operators and competing channels, there could be litigation and signal switch-offs, they say.
The Rs 30,000-crore (Rs 300 billion) Indian TV broadcasting industry is in deep trouble.
Of the total revenue, Rs 19,000 crore (Rs 190 billion) is the amount cable operators collect from subscribers. Subscription revenue is expected to grow 17 per cent a year to reach Rs 41,600 crore (Rs 416 billion) by 2015, according to KPMG India.
Only 20 per cent of this amount goes to TV channels, though the share is expected to rise to 30 per cent by 2015, KPMG India has projected.