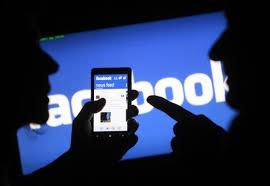 Online retailer Flipkart will announce its merger with rival Myntra on Thursday, it is learnt.

Neither Flipkart nor Myntra confirmed it but sources close to the deal, in the works for months, said the agreement had been sealed and only signatures were left to be done.

The details are not known but Myntra could be valued at $300 million (Rs 1,800 crore) at least, say sources.

The two companies have been negotiating to remain separate entities after a merger.

This will be the country's first major consolidation in e-commerce, a market estimated at $2 billion (Rs 12,000 crore) of the organised retail pie of $40 bn (Rs 2.4 lakh crore) and a total sector size of $600 bn (Rs 36 lakh crore).

E-commerce could cross $20 bn a year in India over the next three to four years, say analysts.

Flipkart and Myntra, both based in Bengaluru, expect to together give competition to Amazon, the American online retailer that is yet to complete a year in this country.

Flipkart just hit $1 billion (Rs 6,000 crore) in gross merchandise value.

In a recent interview to Business Standard, Myntra's chief executive, Mukesh Bansal, said his company, an online fashion entity, was targeting a GMV or annual revenue of Rs 20,000 crore (Rs 200 billion) by 2020, up from Rs 1,200 crore (Rs 12 billion) now.

With Flipkart big in electronics and books, a pact with Myntra is likely to grow its fashion business and market share.

The overall fashion business in India is estimated at $60 bn (Rs 3.6 lakh crore),
and Myntra claims it is already half the size of the largest offline fashion store, referring to Shoppers Stop.
It is learnt Flipkart and Myntra would remain separate entities even after merger. Both Flipkart CEO Sachin Bansal and Myntra's Mukesh Bansal have often downplayed the significance of profitability as 'growth is more important'.
Launched in 2007, neither has broken even yet.
In an interview to this newspaper last week, Amit Agarwal, vice-president and country manager, Amazon India, said, "We don't get distracted by competition," citing about 20 years of global experience.
"This was in reply to a question on his view on Indian e-commerce companies consolidating to compete with Amazon, which has 15 million products across 24 categories in only 11 months.
Flipkart has a similar assortment size and about 70 categories.
Flipkart's Sachin Bansal had earlier dismissed any talk around competition, saying the company's focus was on creating the best online shopping experience for the customer.
Amazon is not the only competition Flipkart is guarding itself against.
Even the largest retailer of the world, US-based Walmart, is planning to launch online services soon, starting with its cash and carry or wholesale business.
Another American e-commerce giant, eBay, is already operating in India.
Then, there are others such as home-grown Snapdeal, present across 500-odd categories and 100,000 sellers.
All of them are competing for buyers, while offering one-day delivery, along with almost matching product ranges and discounts.