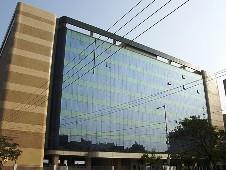 Information technology services and solutions firm Tata Consultancy Services tweaked its management structure to bring in greater vertical focus within the firm.

The company has created eight stacks of related operating units, and the stack heads will report directly to chief executive officer N Chandrasekaran.

Thus, reducing the instances of reporting from 24 to eight.

In 2008, the company had created a verticalised organisation structure under which the company had carved out 23 business units, and each unit heads reported to the CEO directly.

The company has already consolidated its banking and finance vertical under the leadership of K Krithivasan.

Suresh Muthuswami, who heads the infrastructure services, will now be responsible for INS and healthcare.

Telecom, media and hi-tech are aligned under A S Lakshminarayanan, presently the head of UK and Europe.

Retail and consumer packaged goods and travel and hospitality is now with Pratik Pal, who heads retail and CPG.

Ravi Viswanathan, who heads the telecom vertical, will now head emerging market India, Asia-Pacific, West Asia & Africa and the government industry solutions unit.

New business development units in the US, the UK and Europe have
been aligned under Surya Kant, who at present heads North America.
The current head of TCS financial solution N G Subramaniam will head the firm's non-linear units TCS FS, iON and platform BPO.
"The newly created heads will also own the profit and loss.
Their P&L is aggregated from those of the individual ISUs within their stack; country heads don't own P&Ls (just a cost center), but the stack head has the aggregated order book target.
In addition, stack owners will be measured on the synergistic benefits expected from the alignment, such as improved win-ratios and various operational metrics," said Kedar Shirali, head, global investor relations in an email to market analysts.
Analyst tracking the company, however, felt this was not a major change.
"It seems like the Infosys executive council model. Besides, they are just bringing in more focus on the vertical structure, which the industry, too, has realised," said an analyst who did not wish to be identified.