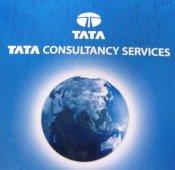 Tata Consultancy Services on Wednesday regained its position of the country's most valued company and pushed state-run Oil and Natural Gas Corporation to the second slot.
ONGC had dethroned Tata Consultancy Services from the pole position in market-valuation charts on Wednesday, but its leadership position proved to be short-lived and it slipped to the second position in today's trading session.
At the end of Wednesday's trade, TCS commanded a market value of Rs 2,44,163 crore (Rs 2441.63 billion), higher than that of ONGC Rs 2,43,532 crore (Rs 2435.32 billion).
TCS shares on Wednesday gained 0.43 per cent to close at Rs 1,247.50, but ONGC stock registered decline of 1.68 per cent to close at Rs 284.65.
The software firm was ruling the market capitalisation chart for the past two months. On May 2, TCS had replaced RIL as the country's most valued company in terms of market capitalisation.
A company's market capitalisation is determined by multiplying its share price with total number of shares.
This figure changes daily with the change in the stock price.
On Tuesday, ONGC had reached to the top position after a gap of one year.
Earlier on August 26, last year, ONGC had replaced billionaire Mukesh Ambani-led Reliance Industries as the country's most valued company.
RIL had first toppled ONGC to become the country's most valued firm way back in late 2006, but the state-run energy giant later reclaimed the top position, albeit only for a few brief period.
RIL has managed to stay on the top since February, 2007, except for past few months.