W12 Studios will be part of TCS Interactive, further strengthening the already impressive array of creative and experience services it offers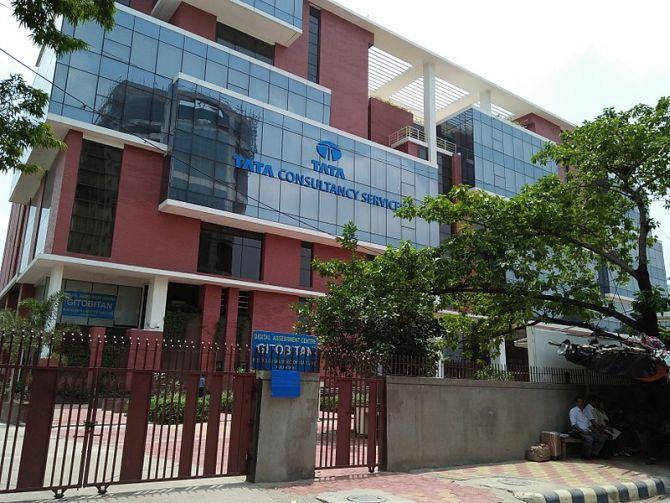 Mumbai based IT behemoth Tata Consultancy Services has announced its first acquisition since 2013 with the acquisition of London based digital design studio W12 Studios.
W12 Studios will be part of TCS Interactive, further strengthening the already impressive array of creative and experience services it offers.
TCS Interactive is the digital design division within TCS' Business & Technology Services organization.
TCS' last acquisition was French SAP service provider ALTI in 2013.
Since then, TCS had been on a staunchly organic growth path even as global and domestic rivals went on an acquisition spree, especially to acquire digital design firms.
The management had hinted towards a possible during the June quarter results this year. Deal financials were not disclosed.
"Enhancing the customer experience is at the heart of our customers' Business 4.0 transformation journeys.
"Over the years, we have invested in state-of-the-art design studios, content studios, design labs and distributed Agile engineering centres staffed with cutting edge multidisciplinary talent to help them in these journeys," said Krishnan Ramanujam, president, business and technology services, TCS.
In the past three years, global rival Accenture has spent over $3.4 billion on M&As, of which around $1.7 billion were spent in 2017.
Majority of the 70-odd acquisitions that the NYSE-listed company made were focused on digital and cloud-related businesses.
Investor community had long accepted TCS' conservative approach on the acquisition front.
Analysts note that acquisitions are not entirely about gaining new customers but about buying new capabilities and technology offering, which TCS was building internally and through its nine innovation labs spread across the globe.
Analysts see this acquisition as a move by TCS to climb the project/ service offerings portfolio from their largely backend solutions offerings to more upstream clients with large margins like Accenture.
"W12 seems to have an impressive list of clients in media and communications, TCS can potentially use the skills to offer similar offerings to its clients in other industries.
"Often it is the upstream customer-facing systems transformation which leads to downstream back-office transformation (which TCS already offers) and is hardly ever other way around.
"This acquisition will help TCS plug a gap in its services portfolio," said Ashutosh Sharma, vice president, research director, Forrester Research India.
With digital spending rising across sectors, there is increasing interest by top information technology (IT) services companies to acquire and build internal advertising technology and marketing analytic capabilities.
In April Infosys, announced the acquisition of consumer insights agency WongDoody, for around $75 million.
Last year, Cognizant acquired UK-based digital agency Netcentric and Zurich-headquarterd digital marketing and experience firm Zone.
In May, the Nasdaq-listed firm acquired data analytics firm Hedera, for an undisclosed sum.
Wipro has an entire marketing and e-commerce portfolio within their digital services division.
It has been steadily building the capability with acquisitions of design and user experience firms such as Designit (in 2015) and Cooper (in 2017).
Infosys' acquisition of London-based design firms Brilliant Basics and Tech Mahindra's acquisition of UK-based BIO Agency in 2016 were also steps in this direction.
Photograph: Kind courtesy, Biswarup Ganguly/Wikimedia Commons