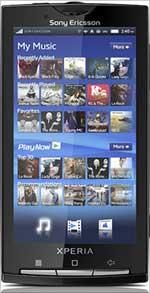 Handset maker Sony Ericson on Friday launched a new portfolio of high-end mobile phones priced between Rs 25,695 and Rs 35,795 in India, and aims to garner a considerable market share in the smartphone segment.
Besides, the handset maker has roped in actor Kareena Kapoor as the brand ambassador for the company.
The handset maker has launched five devices--Xperia X10, Xperia X10 mini, Xperia X10 Mini Pro, Vivaz and Vivaz Pro, all of which are above the Rs 10,000 category.
"The new portfolio will take communication entertainment to the next level. Beside the five devices that we have launched today, we will launch devices in the low-end sub-Rs 5,000 handsets as well," Sony Ericsson corporate vice-president and Head of Asia Pacific region Hirokazu Ishizuka said.
With the launch, Sony Ericsson plans to corner a considerable market share in the high-end mobile market segment which is currently dominated by Nokia, Blackberry and Apple, he added.
Besides, on the content side, Sony Ericsson has partnered with regional and local content and application providers such as MTV India, UTV, Shemaroo, Electronics Art, Indiagames and Disney among others to deliver entertainment content.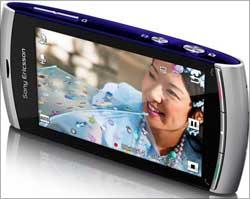 With the new brand ambassador, Sony Ericsson will roll out its marketing campaign, which will be focussed on digital and social networks.
"The proliferation of social and digital media is changing the consumer experience with mobile phones. Social media will play an important role in how we engage with our consumers here in India."
"We recognise the critical need to maintain consumer touch points and will leverage all digital and social media platforms to engage with consumers," he added.