An aggressive rate hike by the US Fed and the possibility of a recession can trigger a slide in these stocks, which will be a good opportunity to buy from a long-term perspective.
Puneet Wadhwa reports.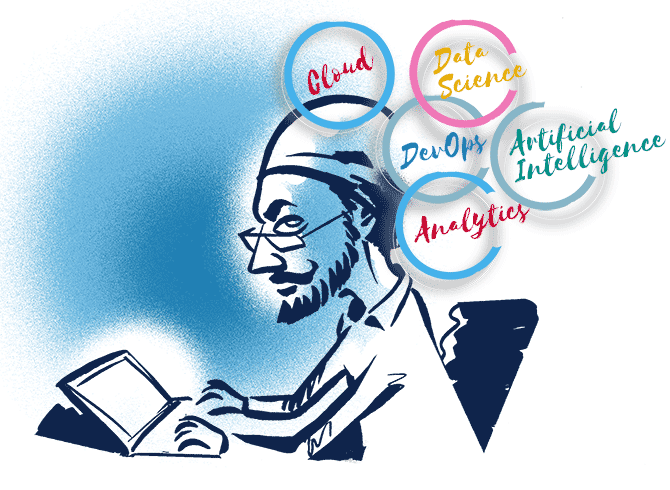 The tighter-than-expected monetary policy by the US Federal Reserve (US Fed) in the backdrop of higher inflation and the possibility of a recession in the later part of calendar year 2023 (CY23) is likely to weigh on Indian information technology (IT) companies, said analysts.
This, in turn they said, can keep the IT stocks in check over the next few months.
The Indian IT pack, according to G Chokkalingam, founder and chief investment officer at Equinomics Research, is also correlated to how the NASDAQ plays out.
An aggressive hike by the US Fed (75 basis points over the next few months) and the possibility of a recession can trigger a slide in these stocks, which he believes will be a good opportunity to buy from a long-term perspective.
"Large-cap IT stocks may slide by up to 5 – 10 per cent in the next two-three months if the NASDAQ corrects.
"The mid-and small-cap IT stocks, however, should do well in the hope of a consolidation in the industry.
"Rupee depreciation and slower pace of salary hikes by IT majors should also come to the rescue over the next few quarters, which will cushion any negative impact of the hikes by the US Fed and the recession probability," he said.
The pace of hiring, meanwhile, has slowed from 445,000 employees hired by the industry in FY22, to around an estimated 290,000 in FY23, as per Nirmal Bang Institutional Equities.
Considering the low utilisation most companies are operating with, they expect this to fall significantly in FY24.
The Nifty IT index, though, has been one of the best performers among sectoral indices thus far in CY23 with a gain of around 5 per cent.
Business-wise
According to analysts at Jefferies, analysts' consensus revenue growth estimates for CY24 have been lowered for top clients of all IT firms, barring Wipro, with the highest cuts of 80-180 bps for HCL Tech and Tech Mahindra.
As per their estimates, the top-10 clients constitute 19 - 36 per cent of revenues for Indian IT firms.
"Wipro and LTI Mindtree are at a greater risk of negative surprises on FY24 growth, as consensus expects limited deceleration in their revenue growth, but expects a larger deceleration in the growth of their top clients.
"Infosys / TCS appear better placed on this front. HCL Tech also looks well positioned.
"Tech Mahindra's expectations of growth moderation seem to be in sync with those of its clients, suggesting limited risk to FY24 growth," wrote Akshat Agarwal and Ankur Pant of Jefferies in a recent note.
According to HSBC's estimates, if the top-5 IT companies have to grow 8 per cent in FY24, around 4 – 5 per cent will come from market share gains and rest from growth in tech budgets.
And if the macro-economic outlook remains uncertain or slows down, companies would grow at only 5 per cent in FY24, they said.
"S&P companies' earnings forecasts have either plateaued or declined for almost a year now.
"This is true across all sectors (barring energy), with the worst impact on consumer discretionary and hi-tech.
"This doesn't bode well for growth in tech budgets in 2023," wrote Yogesh Aggarwal, head of research for India at HSBC in a recent coauthored note with Abhishek Pathak.
Girish Pai, head of research at Nirmal Bang Institutional Equities, on the other hand, remains negative about the return prospects over the next 6-12 months and suggests that the current rally should be used to cut exposure if one is not already underweight.
"We prefer Tier-1 companies to Tier-2.
"While most Indian IT Services' company managements are giving the impression of a back-ended pick-up in growth for FY24, we believe that despite being weak, H1-FY24 will be a better half and things will only get tougher in H2-FY24," he said.