From using Aadhaar cards for withdrawals to mobile-only solutions, new offerings by banks are changing the way you transact.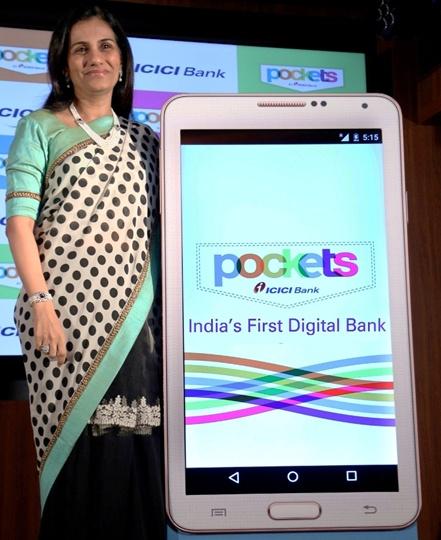 Download the wallet app, enter Aadhaar and Permanent Account Number for Know-your-Customer, visit a Café Coffee Day outlet for biometric verification and your bank account with Singapore-based DBS bank will be up and running.
This mobile-based bank's customer support uses artificial intelligence.
A bot answers questions.
About 90 per cent customer queries are standard which don't need human interference.
The customer can also choose to chat with an executive.
As it is mobile-only, the bank doesn't provide a cheque book.
But, customers do get a debit card.
"Being relatively new in the market, we don't have legacy systems.
"The bank could, therefore, start from scratch and deploy newer systems and processes," says a DBS spokesperson.
If 2015 was a year of banking apps, 2016 could well be one where banks look at innovative ideas to smoothen the banking procedures and transactions and the best part: the focus on security is very high.
Bankers say consumers are keen to adopt newer technologies.
"Customers are not only rapidly adopting digital banking solutions.
"They are also giving us feedback on how to improve these," says Abonty Banerjee, senior general manager and head -- digital channels, ICICI Bank.
The Country's largest private sector bank has attracted transactions worth Rs 3 lakh crore (Rs 3 trillion) on its digital platform in financial year 2015-16.
Through its mobile banking app, iMobile, it recorded transactions worth Rs 10,062 crore (Rs 100.62 billion) in January 2016.
A year back it was Rs 2,225 crore (Rs 22.25 billion).
"Digital banking is picking as customers want instant service and information at the tip of their thumb.
"They no longer prefer visiting a branch or waiting for a service to activate," says Amit Sethi, CIO, Axis Bank.
More launches in a short span
The popularity of individual wallet companies such as Paytm and others has been a wake-up call for banks.
Customers started using wallets as these offered better experience.
Then came the financial technology (fintech) start-ups which began offering better products, using technology.
"Banks started tying up with fintech start-ups as it's not possible to change the entire system within few months though technology changes fast.
"That requires substantial investments. It's a win-win for both. Banks get newer technology.
"Start-ups get funds and mentoring," says Ritesh Pai, senior president and country head, digital banking, YES Bank.
He says this is why consumers are getting better products faster.
Rather than working on one product for several months, partnerships allow banks to launch several in short span of time.
"Banks are also now open to experiments. Earlier they would wait for the perfect product.
"Now, they start with pilot projects in one location and expand quickly to other cities," says Pai.
Axis, Kotak Mahindra, ICICI and HDFC Bank recently conducted start-up competitions.
Fintech companies are invited to these events to give a pitch and showcase their products.
Banks partner with the winners.
The aim behind organising such technology-based competitions is to find solutions for banking services that can reduce cost and provide better customer service.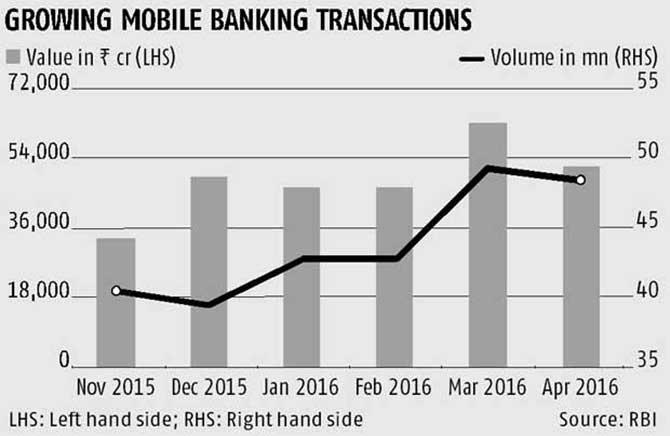 Banking on feature phones: India has over a billion mobile connections.
Of these, about a quarter users have smartphones.
A sizeable chunk still uses feature phones.
YES bank has tied up with a Taiwan-based tech firm Taisys, to offer banking transactions on feature phones with no internet connectivity.
The user needs to apply a sticker on the SIM card, which then enables a menu for banking transactions -- including payments and fund transfers. The service works on text message.
Benefit: You don't need a smartphone for basic banking like transfers and payments.
Merchant payments using sound waves: YES Bank and HDFC Bank have tied up with UltraCash, which has technology that allows, user to make payments through mobile phones without the use of data or any special hardware.
UltraCash processes payments through sound waves.
The user needs to open the app, enter a passcode and take the phone near a merchant's device. Upon receiving the invoice, the user will need to enter another password and the mobiles authenticate the transaction using sound waves.
Benefit: You don't have to rely on internet connection or extra hardware to make payments.
ATM cash withdrawal using fingerprints: Recently DCB Bank launched a service where you can withdraw cash from ATMs without your card and PIN.
For this to work, your Aadhaar should be linked to your bank account.
At the ATM, enter your Aadhaar number and use fingerprint rather than a PIN to withdraw cash.
"We are updating all our ATMs to offer biometric transactions along with the regular card and PIN-based service.
"We believe more banks will introduce this in future. Customers of different banks will then be able to transact at any ATMs using biometrics," says Praveen Kutty, head of retail banking at DCB Bank.
Benefit: No need to carry your card for withdrawal and remember PIN.
Take a selfie, open a bank account: Banks are not only using Aadhaar for transactions.
Using the e-KYC, they are also cutting the time required to open a bank account.
You can open a Federal Bank account by downloading its app and taking a selfie.
The app then asks you to click picture of your Aadhaar card and immediately provides you an account number.
Further formalities could be done either by calling an executive home or by visiting a branch.
Meanwhile, if you are expecting any payment, you can remit up to Rs 10,000 through the bank account before the entire process is completed.
Benefit: Faster account opening without visiting the branch
Contactless payments: Taking a lead in near, field communication, ICICI Bank has launched a mobile payment solution that enables customers to payments at retail outlets without using a card.
The person needs to log into the bank's wallet app Pockets.
Select the option 'touch & pay' and hold the phone close to the merchant terminal (card machine).
NFC is not common yet, especially in low-end phones.
The bank, therefore, has a debit card that is NFC-enabled and works on the same principle.
"Over 100,000 merchants already have NFC-enabled terminals and its expanding fast. All new terminals sold are NFC-enabled," says Banerjee.
Benefit: Transactions are more secure as the device or card is in your hand.If you are using mobile, you don't need to carry any card.
While these are some of the recently-launched products and services, with banks tying-up with start-ups, you can expect a slew of solutions soon.
"If it's a transformational product, it takes four-five months.
"But simpler products are launched within two months," Banerjee.
One of the winners, Tapits Technologies, at HDFC Bank's start-up event is working on biometric payments at merchant outlets.
The winner of ICICI Appathon, Mohit Talwadiya, uses artificial intelligence and natural language processing to interact with customers to resolve their queries.
The future
The next big wave in banking will be use of a technology called blockchain.
This is a cheaper and more secure method to process transactions.
Popularised by Bitcoin, blockchain is a technology that maintains records. It has the potential to completely change the way we bank today.
In future, you can have bank account portability, like a mobile service.
"Bank account numbers can be issued by a central entity like Central Depository Services Limited issues demat account.
Consumers will use bank for transactions and services, like brokers are currently used for stock investments," says Pai.
THE REVOLUTION BANKS AWAIT
Unified Payments Interface is tipped to bring about a payments revolution in the country by making money transfer as easy as sending text messages. Currently in pilot stage, banks have been eagerly waiting for full launch of the service. Here's why
Setting up is easy. A person needs a bank account, a smartphone, and UPI app
Money can be transferred in multiple ways -- using the unique virtual address, mobile number or Aadhaar number in real time, 24X7
You can pay taxi bills or use it at retail stores by scanning a QR code
Doesn't require details like account number or branch code, making it safer
It brings small payments in the ambit of banking. UPI app allows users to transact any amount below Rs 100,000
One can initiate a "debit request" asking for a payment, a feature that no other payments technology allows at present
It works across systems seamlessly, be it MasterCard, Visa, mobile wallets, etc
You can add multiple bank accounts to the app
It's scalable without huge investments
It works on a feature phone
It has high level of security