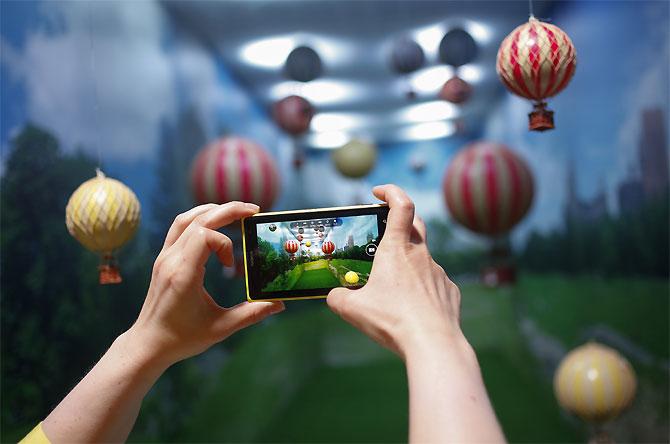 Finnish telecom firm Nokia on Wednesday said it demonstrated a record 4G speed that enables a high-definition movie to be downloaded in only 11 seconds.
The speed attained by Nokia on a South Korean network is 400 times faster than the top 4G options offered by telecom operators in India.
"Nokia and SK Telecom reached a throughput speed of 3.78 gigabits per second (gbps). At this speed, a mobile broadband user can download a full-length 5 GB high-definition (HD) movie in just 11 seconds," Nokia said in a statement.
At this speed, a Bollywood movie of 650 megabytes to 750 MB size can be downloaded in a second.
In India, Airtel offers a 4G speed of up to 10 megabits per second on the iPhone 5S and 5C, according to its website. Recently, Videocon Telecom in a statement also offered a
similar 4G speed. In comparison, the 4G speed achieved by Nokia is 400 times faster.
Nokia and SK Telecom aggregated 10 spectrum frequencies for 200 megahertz of spectrum to achieve this speed. This is almost 10 times higher than the broadband wireless spectrum won by companies in 2010 that can be used for 4G services.
Nokia, which now focusses on networks, mobile solutions and telecom equipment after selling its handset business to Microsoft, earlier demonstrated a speed of 2.6 gbps with US telecom operator Sprint.