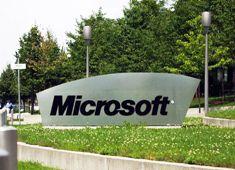 The world's largest software maker Microsoft launched the much-awaited Windows 7 operating system on Thursday with a host of tools for multimedia applications for business and retail customers.
Smarting under the failure of its earlier operating system Vista, Windows 7 promises significant improvement in productivity levels, enhanced security, reduced risk and manageability costs.
PC makers HCL Infosystems, Acer and Hewlett Packard have started shipping Windows pre-loaded PCs and notebook computers from Thursday.
HP India will retail Windows 7-preloaded PCs between Rs 27,990 and Rs 90,000, company country category manager consumer desktops, personal computers, Ketan Patel said.
While, the preloaded Windows 7 notebooks will be priced at Rs 39,990 onwards, HP India consumer notebooks category manager Diptesh Ghosh said.
At the same time, Acer PCs with Windows 7 OS will be priced between Rs 15,000 and Rs 35,000, while the notebooks will be priced at Rs 21,000-Rs 70,000, confirmed Acer chief sales officer Harish Kohli.
HCL Infosystems' Executive Vice President George Paul informed that HCL will priced it between Rs 16,000 and Rs 55,000, whereas the notebooks would cost Rs 22,000-Rs 80,000.
The new version that comes in as many as six editions targeted at different segments has been priced accordingly.
"We have launched Windows 7 in six editions, targeted at specific user groups and would be available on desktops, laptops and netbooks across the varied price range," Microsoft India chairman Ravi Venkatesan told reporters in New Delhi.
Windows 7 that is available pre-loaded with PCs now, can be bought off-the-shelf once the company receives customs nod.
The customs clearance is immimnent, the software would be available off-the-shelf as well, Venkatesan said.
While the Home Basic package (off-the-shelf) could cost about Rs 5,800, Windows 7 Ultimate could cost Rs 11,000. A user can save about Rs 500-Rs 800 per desktop in terms of security features and power usage, believes Venkatesan.
Sixteen Original Equipment Manufacturers will launch about 100 more models by the end of this month with Windows 7 OS installed, he added.
The six editions launched today are: Windows 7 Home Premium (for home consumers), Windows 7 Professional (for small and medium businesses), Windows 7 Starter, Windows 7 Home Basic (for emerging markets), Windows 7 Enterprise and Windows 7 Ultimate.
With a host of new features in Windows 7 like HomeGroup, Play To, Windows Live Movie the new version aims to do away with flaws that hampered Vista sales.
"These new features along with shorter booting (starting) time, makes Windows 7 exciting for the consumers," Venkatesan said. The new version is also equipped to handle multimedia functions better than its predecessor Vista. Industry analysts have already given a thumbs up to the new operating system.
However, some analysts believe the economic climate, which has hit sales of PCs globally, could in turn, impact sales of Windows 7.
© Copyright 2021 PTI. All rights reserved. Republication or redistribution of PTI content, including by framing or similar means, is expressly prohibited without the prior written consent.