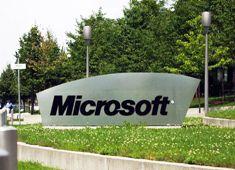 Microsoft Corp said on Thursday around 400 Yahoo! employees, working on online search technology, may join its development team. 
The move, a part of the 10-year global deal between Microsoft and Yahoo!, will see the Redmond-based software major expanding its activities in India by adding nearly 200 Yahoo! engineers to its new R&D (research & development) centre in Bengaluru.
Microsoft commenced its R&D activities in India from Hyderabad in 1998.
The other 200 Yahoo! employees will be based in Silicon Valley. The transition, purely on a voluntary basis, is expected to be completed by September.
All the employees will be on Microsoft's payroll. Microsoft is confident the process will be smooth.
"Our partnership with Yahoo! has laid a strong foundation to enable us to throw up a strong challenge to Google. Now, our search engine (Bing) is as relevant as Google, but we have fewer advertisements," Satya Nadella, senior vice-president, R&D, online service division at Microsoft, said.
He said with the transitioning of Yahoo! engineers and scientists to Microsoft India R&D in Bengaluru, 'the Bengaluru centre joins Hyderabad as one of the core hubs of development and research for OSD'.
Microsoft India Development Centre in Hyderabad, a part of Microsoft's global R&D, contributes in terms of core algorithm development to power Microsoft's search engine.
The OSD division at MIDC Bengaluru employs about 130 engines. It also has a centre of excellence for enhancing the search experience by getting structured data and building up products for global markets, including the US, UK, Canada, Australia and India.
"We provide the core technology platform for both the search and paid search segment. Our new Bengaluru R&D set-up will focus on product development and applied research in web search and online advertising technologies," said Srini Koppolu, corporate vice-president and MD, Microsoft R&D. Microsoft's India R&D centre in Hyderabad has over 1,500 people. It had 20 people in 1998.
Meanwhile, as part of the global deal, Microsoft will have full access to Yahoo!'s search engine to be used in Bing. The company is not required to pay up front cash to Yahoo!, even though there will be a revenue-sharing agreement between the two.
Microsoft, which forayed into the search engine segment with Bing, is yet to mark a strong presence globally, even though it claims to be adding huge number of users in North America. In the last seven months, Bing's user base in North America has gone up from 17 million to 90 million, with a market share of 11.5 per cent.
The company expects the global rollout of the solutions out of its partnership with Yahoo! to start happening in the next 12-18 months.