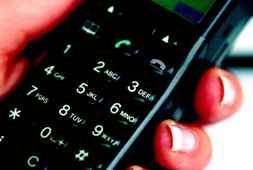 Embroiled in 2G scam due to its association with Swan Telecom, United Arab Emirates-based Etisalat on Tuesday said investigation against it has brought in an uncertainty in the market which may have a direct impact on the company's strategy to move forward in India.

The department of telecommunication has sent notices to Etilsalat DB, along with other new operators for cancelling their licences, as it failed to start services even after two years of getting spectrum, which is a violation of the licence terms and conditions.

"Etisalat is a long-term investor and we remain committed to India.

"However, there remains some uncertainty in the market and this will directly impact our strategy moving forward," Etisalat senior vice-president (corporate communications) Ahmed bin Ali told PTI.

Etisalat DB (originally Swan Telecom) was awarded licences in 15 circles, including Andhra Pradesh, Delhi, Gujarat, Bihar, Haryana, Karnataka, Kerala, Maharashtra, Mumbai, Punjab, Tamil Nadu (including Chennai, Rajasthan, Uttar Pradesh (East), Uttar Pradesh (West) and Madhya Pradesh. Etisalat, as a foreign partner, holds a 45 per cent equity stake in Etisalat DB (former Swan Telecom).


DB Realty holds the rest of the stake. Etisalat is 60 per cent owned by the UAE government.

"Both Etisalat and the UAE enjoy a very close relation with India," Ali said and asserted that Etisalat's eligibility to buy a stake in Swan Telecom was never in question.

"We have a variety of options open to us for the future and the course we will take depends on the forthcoming government policy changes", Ali further added.

Etisalat and Etisalat DB have already made commitments in excess of $3 billion to the Indian telecom sector, Ali said.

"Today Etisalat DB is aggressively deploying its networks across the country (India) and we are experiencing high interest.

Around one million subscribers today use our services and this number continues to grow.

Etisalat DB has deployed three customer care facilities across the country and has an employee strength of around 4,000.

It is continuing to expand in line with its strategy for India," Ali added.