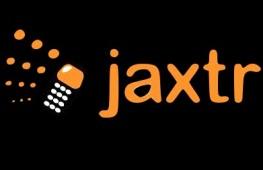 Jaxtr, a telecom company backed by Hotmail co-founder Sabeer Bhatia, is planning to launch a common SIM card that can be used in many countries.

"We are planning to offer a new SIM card which can be used across countries," Bhatia told reporters on the sidelines of the formal launch of the back office of his new company, AMP Technologies, in Chennai.

In the first phase, the SIM cards will be launched in four countries -- the UK, the US, Canada and Mexico.

Bhatia plans to expand the services to about 30 countries by next year.

Jaxtr offers services such as international calling, short message service along with social networking, including free SMS and free calling, across various countries.

AMP Technologies, a cloud-based software
and services company financed by Bhatia, is expected to cater to the US commercial real estate industry to manage companies' investment performance analytics. The US real estate market is estimated to be around 50 per cent of the global market, worth $1 trillion.
The company on Thursday opened a 250-seat facility in Chennai.
The facility currently has 100 people and the number will be increased to 1,000 by 2015.
Being cloud-based, AMP products do not require installation of hardware, software, databases, maintenance or upgrades.
Founded in 2010, AMP Technologies has done a lot of research and development, said Neel Naicker, co-founder and CEO of the company.
The AMP platform will offer lease administration, finance & accounting, and due diligence services for US-based commercial real estate players.